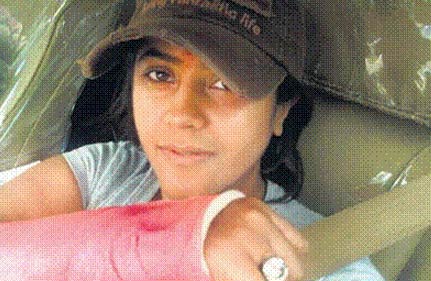 TV soap queen Ekta Kapoor has cracked her wristbone, rendering her right hand usable for the time being. She fell into a pothole in Mumbai, says a media report.  
On Tuesday morning, the report said, Ekta was  jogging near her home in Juhu alongwith her bodyguards in tow, when, trying to jump over a bigger pothole, she tripped on the rubble and injured her right hand which took the entire weight of her fall.
Ekta landed hard on her right hand wrist, cracking it. She began screaming in agony, even as her guards rushed to help her. They helped her into the car that follows them and rushed her to a hospital in Juhu Scheme.
The doctor nursed the open wound, gave her a tetanus shot and asked her to rest her hand.
Right now, the wrist has been plastered and she is wearing a sling around her neck to support her wrist. She is having a tough time eating as she isn't used to using her left hand to hold the spoon. The wrist will have to remain in plaster for four weeks. The doc has also advised her to stay at home and recuperate.
Ekta will be travelling to Dubai over the weekend.
A source said: "Ekta hasn't taken a break for a long time and this trip is a work-cum-holiday. She is in no mood to pay heed to the doc's advice, though she has promised him that she will take all the necessary precautions and wear the sling all the time and won't exert her wrist. She plans to be careful while jogging as the road near her house is a mess with too many potholes."