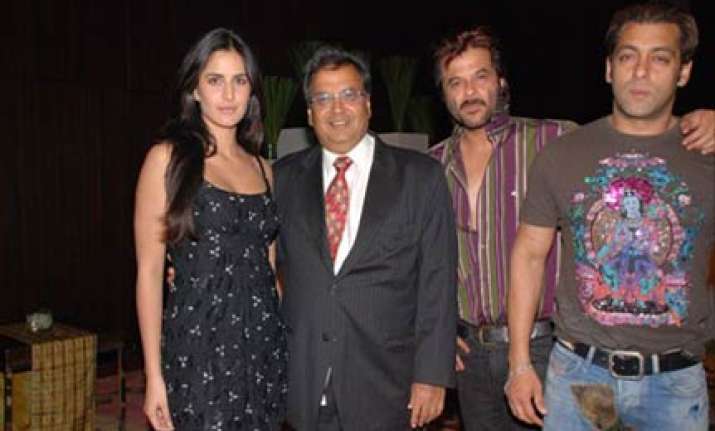 Film maker Subhash Ghai has appealed to the younger generation to shun wearing jeans.
 
At the ongoing International Film Festival of India in Goa,  Ghai said: " I would not like the younger generation to wear jeans anymore. Children must build national character, not corrupt it".
 
Later Ghai retracted his remark saying, by "jeans" he meant  the "western masks we wear".
 
Ghai added: "Be real, even I wear jeans and so do my kids, please don't take it literally."
 
Ghai's 'jeans' remark evoked protests from Bollywood. Said 'Munni' Malaika Arora Khan: "Every one is entitled to an opinion, but this is very regressive".
 
Said ad film maker Prahlad Kakkar: "The Indian youth may wear jeans, but know their culture well. Ghai should avoid telling them how to get dressed or behave."
 
However, Mahima Chaudhary, who worked in Ghai's film Pardes said: "I have worked with him, so I can say that he must have used 'jeans' as a metaphor for Western culture."
 
Hindu outfit leaders went gaga over Ghai's remark.  Said Vishwa Hindu Parishad spokesperson Prakash Sharma: "Subhash Ghai took some time to understand, but we are happy that he finally did. Aping the western culture blindly should be stopped right away."
 
Said Shiv Sena spokesperson Sanjay Raut: "If Ghai has accepted that it's anti-national to not just wear jeans but to copy western culturem, we welcome this change in his mentality."
 
The question that arises is: Are jeans anathema to Hinduism? Readers are requested to comment on India TV blog link given here.