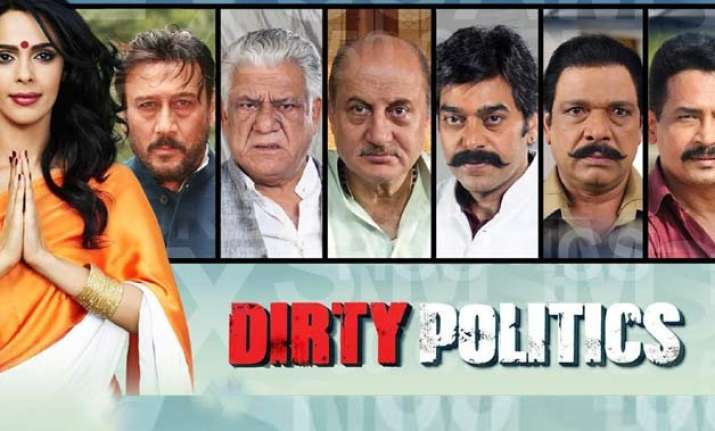 New Delhi: Bollywood temptress Mallika Sherawat is making her grand comeback with a political thriller – Dirty Politics. The film has not only made news for it's resemblance with the much hyped Bhanwari Devi case but also for some steamy scenes of Mallika and veteran actor Om Puri.
Dirty Politics that stars veteran actors like Om Puri, Naseeruddin Shah and Jackie Shroff in principle roles looks interesting. Mallika Sherawat who otherwise is only seen playing a temptress in erotic movies has experimented a bit with her character. In the film she does use her body to achieve a powerful position in politics but also plays strong role of a woman who has high aims in life. She seems to be performing this mischievous and cunning character very well.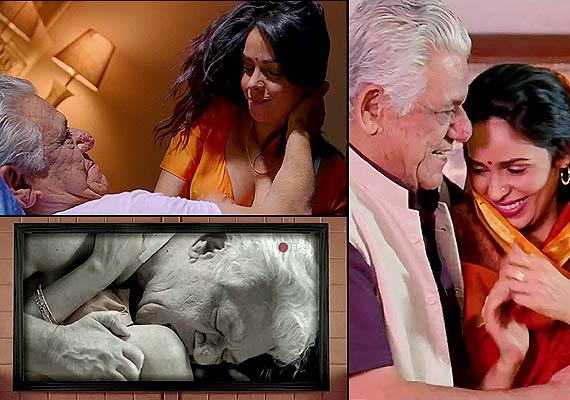 Having legends like Om Puri and Naseeruddin Shah in the film is like having half battle won. Om Puri plays the lustful politician and Naseeruddin Shah plays an activist who wants to rectify the society. Apparently Jackie Shroff has also delivered a great performance as a vote collector.
Apart from performances, the plot and storyline of the film seems to be intact. The movie has been low on promotion, but otherwise it has received much publicity for its alleged resemblance with famous Bhanwari Devi case.
Mallika and Om Puri's hot steamy scenes in the film received much flak. Recently news that Delhi CM Arvind Kejrival was offered a role in the film did rounds in media, which brought the film in limelight again. The recent one claims that Naseeruddin Shah's role in the film is inspired from Arvind Kerjiwal.


All these incidents along with Mallika Sherawat's controversial statement on Om Puri that he had to dye his hair for the steamy scenes in the film created much hoopla. These incidents have given the much needed publicity to this political thriller and created a curiosity among the movie buffs.
With Holi holiday this Friday along with a long weekend, Mallika Sherawat's Dirty Politics seems to be in a win-win situation.