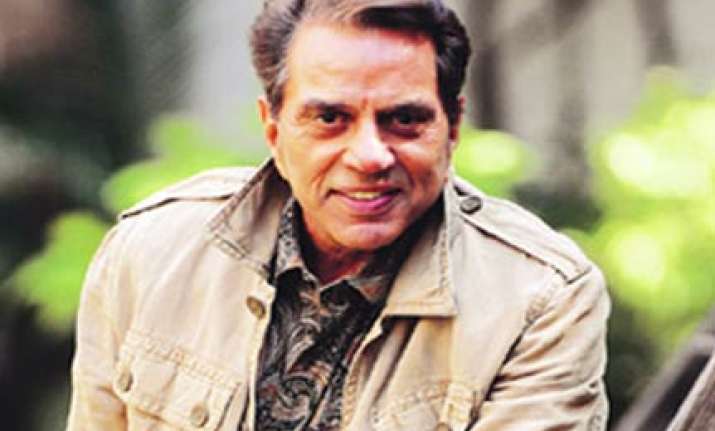 BJP MP and veteran actor Dharmendra has turned lyricist. The original He-Man of the film industry has penned a Punjabi song for his film Yamla Pagla Deewana, reports Mumbai Mirror.
 
Dharmendra hs been known to be writing poems of late and now, for his upcoming film he penned the lyrics of a song, mostly in Punjabi verse.
The three-minute-long song was recently recorded, with Sukhvinder Singh lending his voice.
Dharmendra said, "Yes, it is true. This is a song that I had first sung on a show in America. After that, when we were working on Yamla Pagla Deewana, I thought about writing the entire song. Everyone loved it and it has been recorded in Sukhvinder's voice. We are yet to shoot the song and will decide later where to place it. We are also toying with the idea of using it in parts throughout the narrative of the film.
"The lyrics of the song are Kad ke bottle dabjo, Jat muh na lag jave, dafli baaje aapo aap, nasha sar nu chad jave. I am yet to hear how the recorded song but I am very happy."