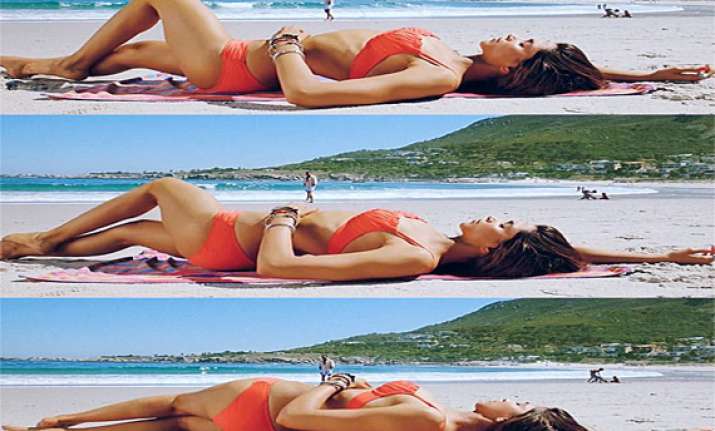 New Delhi: Yes you heard it right! This leggy lass might be seen in a bikini again in Dostana 2. Though the leading lady for the sequel is not yet finalised but it seems that if the film's shooting begins on time then Deepika Padukone will be in. And the hottie will have an entry scene in a bikini.
Sporting a bikini shouldn't be a problem for Deepika, who was earlier seen in a red hot two piece in Cocktail and so bikinis in Houseful.
Apparently, Tarun Mansukhani's script has a scene where the boys are sitting around on a beach talking about Neha (Priyanka Chopra). The topic of conversation is said to be the swimsuit she wore in the previous film, but just then, Deepika's character makes an entry wearing an even hotter swimsuit which according to the buzz will be designed by designer Manish Malhotra.