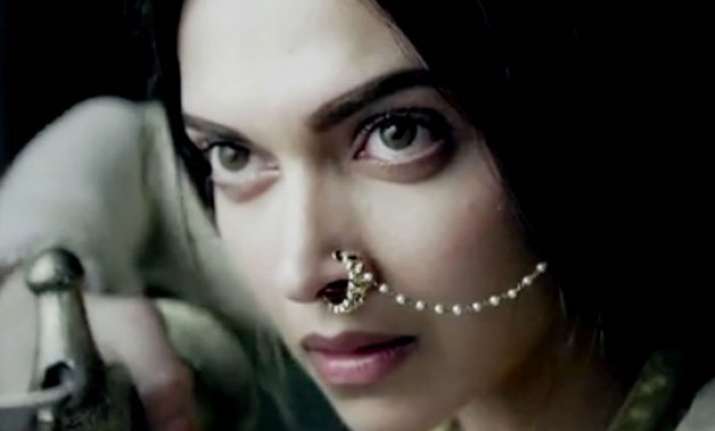 New Delhi: Actress Deepika Padukone who essays the role of Mastani in the movie 'Bajirao Mastani' looks spellbinding in the song 'Deewani Mastani' which released today.
Since the trailer of the movie was launched, it became evident that this movie is going to be grand, opulent and mesmerizing. Helmed by Sanjay Leela Bhansali, this magnum opus movie also stars Ranveer Singh and Priyanka Chopra in pivotal roles.
But the one who is garnering all the attention today is Deepika Padukone for her classy avatar which was unveiled by a leading daily today. With a mandolin in hand, dressed in golden attire accentuated by a nathni and Peshwa hat, she looks absolutely gorgeous.
Here is her first look from the song 'Deewani Mastani'.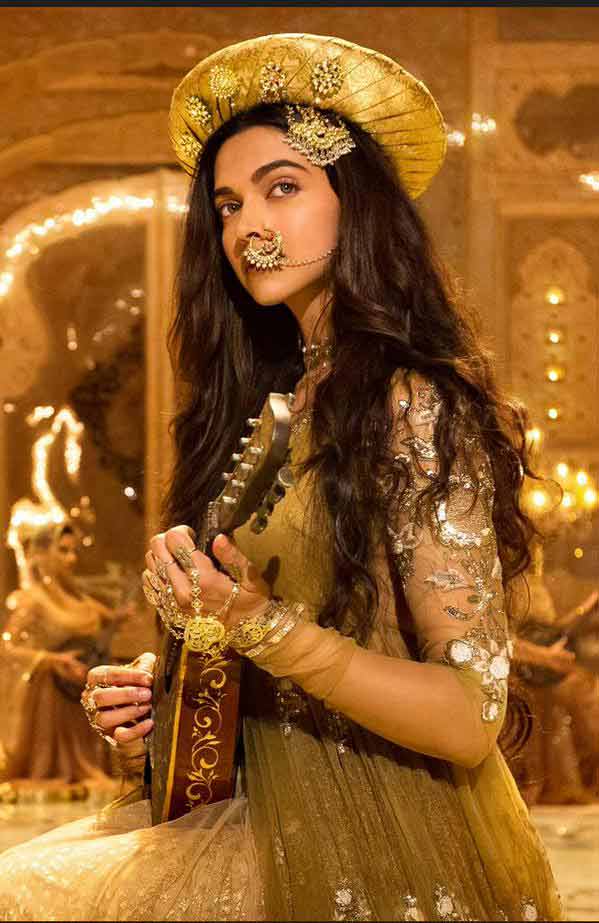 To make sure that the launch of the song is as unique as possible, Deepika will be the showstopper for designer Anju Modi at the Blenders Pride Fashion week. The fashion show is a Bajirao themed one that will take place in Delhi. The sets of the movie have been recreated for the show and it will kick off with a narrative on Bajirao Mastani. 22 models clad in Anju Modi's works will then grace the show which comes to an end with Deepika's walk.
Deepika will be donning the same attire she has in the 'Deewani Mastani' song.