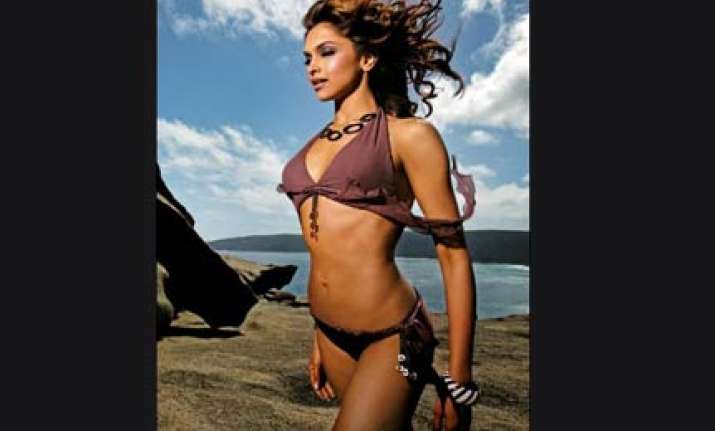 Promos of Sajid Khan's new comedy Housefull carry bikini shot of all three heroines in the movie — Deepika Padukone, Lara Dutta and Jiah Khan — and this has caught the attention of the audience.
Most filmmakers keep such scenes for the audiences to discover in theatres, but in this film, they have ensured the junta comes to watch the shot, the song and more, says a media report.
The eye candy is working. Deepika seems to have shown more than ever before. She may be keen to consolidate her position in the industry and such tactics never fail. Deepika prances either in a bikini top or ultra short shorts in two songs. Akshay Kumar too is looking for a hit and probably this will be it.
Sajid disagrees that it's just the bikini that brings in the crowd. " Housefull is an entertainer and bikini or no bikini I have faith in my film. Heyy Babyy didn't have a bikini yet it worked so I guess it is the story, actors, execution all together that work for a film." Doesn't he seem to be getting too defensive?