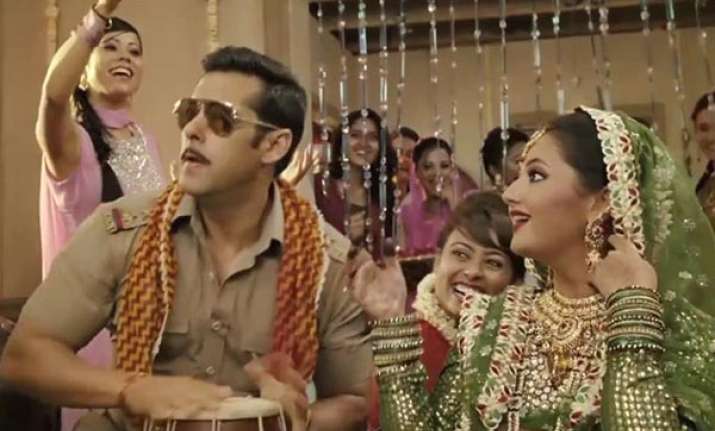 Mumbai, Dec 13:Actor Salman Khan, who is on a promotional spree for his forthcoming movie Dabangg 2, said that the third installment of the franchise will be a prequel to the first film.
"We have our third film ready and it will go back and show how Chulbul Pandey becomes Chulbul Pandey. If the second one becomes a hit, we can go to the third one, which is actually the first one.
So Dabangg 3 will be a prequel," said Salman Khan, who plays a corrupt, but kind-hearted cop in the movie.
Dabangg, released in 2012, was directed by Abhinav Kashyap. It featured Salman Khan and then debutante Sonakshi Sinha in the lead.
Sonakshi Sinha also features in Dabangg 2.
Asked if Sonakshi Sinha will be seen in the prequel, Salman Khan said: "There is a place for Sonakshi in Dabangg 3 as well. She is there, her father is there, but we don't meet."
For now, Salman Khan is looking forward to Dabangg 2, which has been produced as well as directed by his younger brother Arbaaz Khan. The film, featuring Prakash Raj as the villain, releases December 21, 2012.