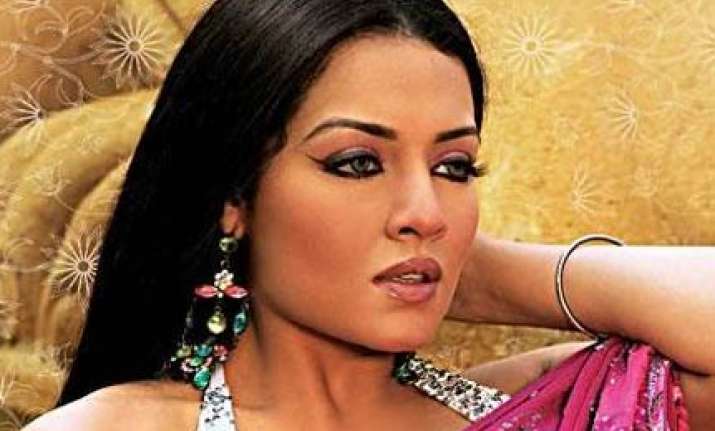 Bollywood star Celina Jaitley had a nightmarish experience with CISF jawans posted at the Kolkata airport recently. This is what she says:
"I was at the Kolkata airport where the Central Industrial Security Force jawans misbehaved with me. I was carrying an expensive bag and had asked for a tray where I could have it go through a security check. Moments after I had placed the bag on the tray, another jawan picked it up and banged it on the conveyor belt. That damaged the skin of the bag. I protested in Bengali and was told: "Madam, yahan Bengali nahin chalti!" In Kolkata! Miffed, I insisted on lodging a complaint.
"It's not about recognition. I'm a taxpayer. Why would I need to use my celeb clout to protest against injustice? Lewd comments were passed and questions were raised over whether my bag had a scratch prior to it being sent for a scan! My father is in the Army and so is my brother and I have tremendous respect for our jawans. But this is no way to treat a single woman, who is travelling alone. I was also told I was more than welcome to lodge a complaint.
"But at the airport manager's office, I was given a sheet meant for passengers to rate the cleanliness measures adopted at the airport! While all this was happening, someone recognised me. Another person pleaded that I should not lodge a complaint since my action might mean some heads rolling. Now I've returned to Mumbai and I'm waiting for my father to help me with the final draft of a complaint letter before I leave for Canada to shoot for Anees Bazmee's Thank You.
"I often hear of musicians complaining about how their instruments have broken into pieces following mishandling on flights or during security checks. A sarod or sitar is Saraswati or Lakshmi for a musician. For me, my bag could be equally important. It could have a make-up kit that's very precious. My kitchen fire keeps burning because of this. How can I allow anyone to damage it? Can't people be careful enough to understand that what we carry along with us could have sentimental and professional value?