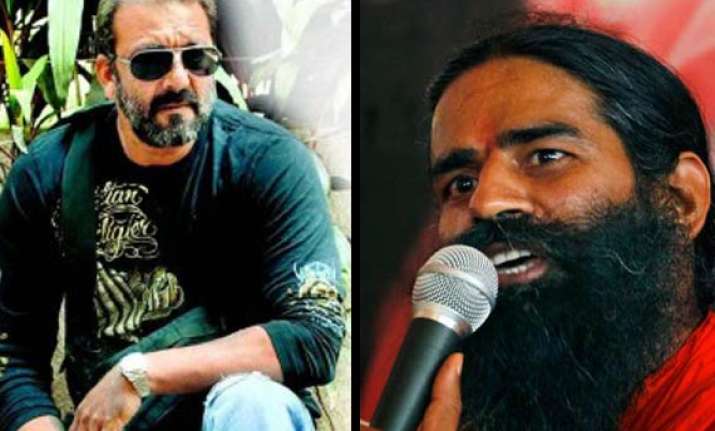 Mumbai, June 9: Filmmaker Mani Shankar is so moved by yoga guru Baba Ramdev's fast unto death that he is all set to make a film on him. Shankar wants to take on board none other than Sanjay Dutt for the role.

The director's previous venture Knock Out was based on money stored in foreign accounts by politicians and the campaign to get it back.

"I was fired by Baba's public stance to get back the money stashed away abroad. It inspired me to think of the story of KO. Now, I have a new script that looks at the idea of corruption and politicians from Baba Ramdev's perspective," he told  a Mumbai tabloid.

Sanjay Shankar is keen to cast Munnabhai MBBS star Sanjay Dutt as the yoga guru.

"He will never say no to me. I can't tell you at the moment what he will play in my film. This much I can say, Sanju exudes the purity to play Baba," he informed.

Shankar is now keenly observing Baba Ramdev to collect first hand information. The film will also feature Saturday night incident when Ramdev's fast was broken up by Delhi Police at Ramlila Maidan.