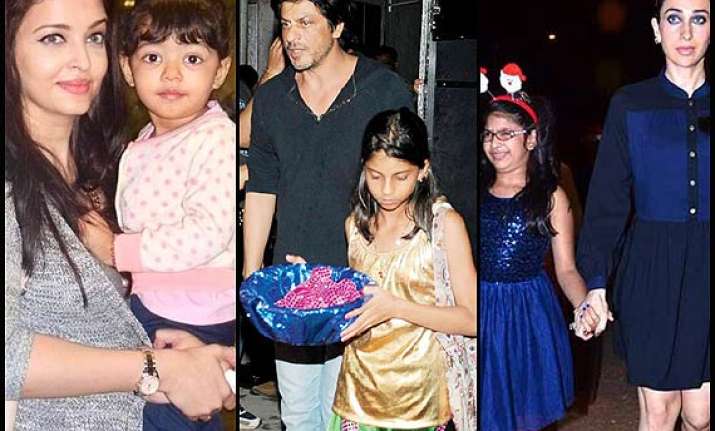 Children usually look like their parents. Some look like mother, while some look like father or sometimes borrow features from both their parents.
But some kids look nothing like their parents and have inherited no features from their genesis.
We are talking about some star kids like Aradhaya Bachchan, Suhana Khan and many more. Their parents have established their names as the biggest stars and fashion icons of their times and hence kept their children away from the limelight. 
Being a star kid they have always gained a lot of attention but we cannot deny the fact that when it comes to looks they not at all resemble their parents.
Here's a list of star kids who not at all resemble their parents.