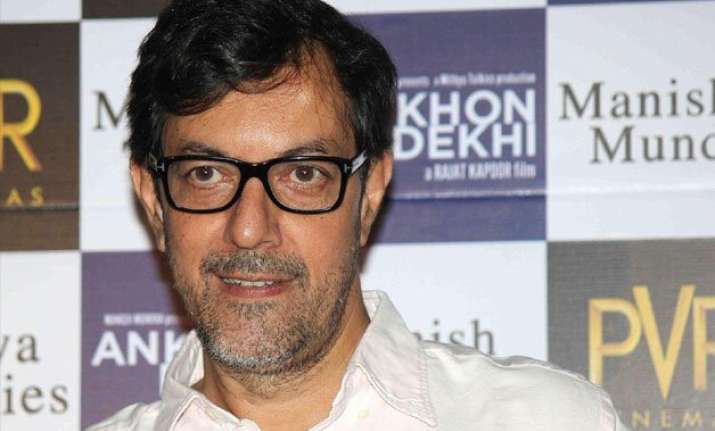 Mumbai: Actor Rajat Kapoor thinks Bollywood producers are not ready to invest money in not so commercially viable films.
"Bollywood producers have not changed one bit. They do what they have done for the past 50 years. Sometimes they get it right but mostly they don't. But such is the lure of big win that they will keep gambling on the same horses," Rajat told PTI when asked if he thinks Bollywood producers are still not ready to take risk and invest money in alternative cinema.
Director Nicholas Kharkongor of "Mantra" is going for crowd-funding for the post production of the film. The "Bheja Fry" actor thinks the trend of crowd funding has a great future.
"There is a possibility now that you can reach out to the people across the oceans and they can reach you. Filmmakers are hoping for kindness to see them through and very often, it works… It has worked. I believe it will work more efficiently in the future," Rajat said.
The "Corporate" actor is utilising his popularity to garner funds for the film by trying to reach out to everyone on the social media platforms. "Mantra" is a story inspired by an iconic Indian brand that was struggling to hold its own against the onslaught of multinationals and was eventually bought out by one.
"One does not get scripts like 'Mantra' everyday. It comes by once in a while. It's a pleasure to a be part of a film like this if you are offered a meaty role," the 54-year-old said.
The movie is set in 2004 against the backdrop of the "India Shining" period. Rajat would be seen as an industrialist in "Mantra".
"I play Kapil Kapoor, an industrialist who is going through a rough patch and the world around him is impinging on his domestic life as well. The story is not just his, it is his wife, their three children who all have independent lives, their unique concerns," he said.
"It is a family that is desperately trying to make sense of this world that is changing too fast for them to cope with," he added. The film also stars Kalki Koechlin, Shiv Pandit, Adil Hussain, Rohan Joshi and Lushin Dubey.