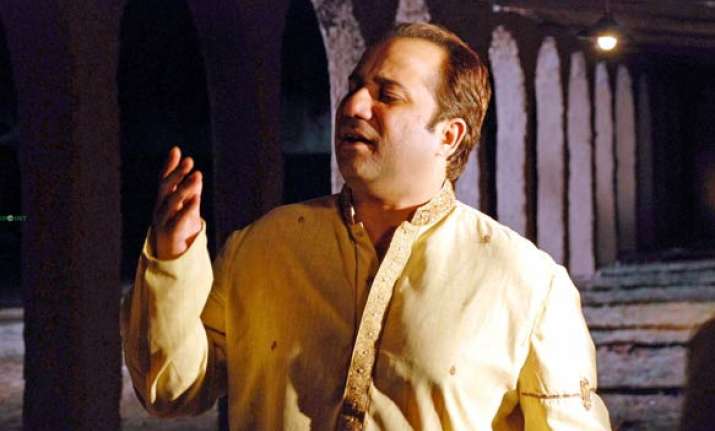 All the pending songs with Pakistani singer Rahat Fateh Ali Khan in Bollywood now hang in the balance after his detention and subsequent release by Directorate of Revenue Intelligence.  At least four composers had planned to record numbers with Rahat in the next six months, but three of them have dropped the idea, says a media report.
One of them argues, "Rahat saab's sufiana voice is not non-existent in our country. We have singers who can bring the same kashish to any track. I'm planning to record my song in
Daler Mehndi
's voice."
However, another composer argues that the singer's voice is "irreplaceable" and adds, "Composer Nadeem who was extridated from the country continued to create tunes in exile. Rahat is not an offender by law in India. I'll certainly continue to record with him."
Despite the optimism of a few, it's clear that the singer's arrest has had some serious ramifications.
Ironically, singer-actor Ali Zafar arrived in India a day after Rahat was released.
Ali was here to release a new music album. "I've never had very serious visa issues. I was in Sri Lanka and Singapore. Now I'm in Mumbai, later headed to Lahore."
Rahat may not have such luck. Retorts a leading filmmaker, "If artistes are really immune to politics how does one explain the intervention of the Pakistani government in Rahat's matter?"
Interestingly, the Bhatts who patented Pakistani presence in Bollywood songs are quiet on the Rahat matter.
Says a source, "An eerie silence has fallen over the industry. There's no attempt to support Rahat saab as a musician."