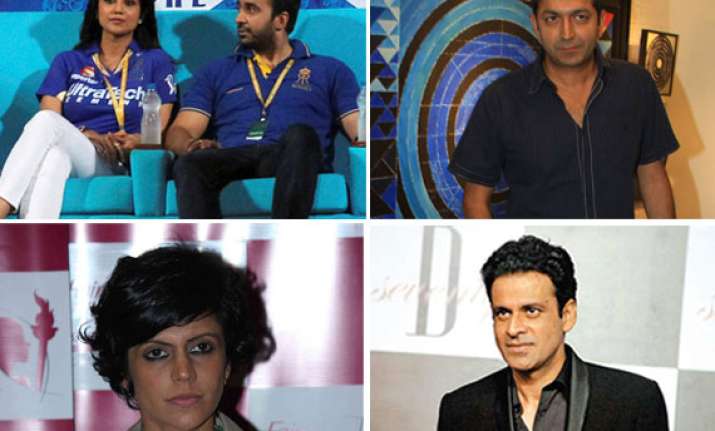 New Delhi, May 23: The IPL spot fixing scandal has taken the cricket world by storm and it's not only fraternity but also Bollywood whose franchisees in the ongoing IPL are battling to conquer that one prestigious trophy, are in state of shock and concerned for its wholesomeness.
B'wood celebs and Tinsel Town in large numbers took on the social networking sites to present their despair and concern.
The co-owners- Shipla Shetty and Raj Kundra of Rajashtan Royals were first one to defend their team as all this bizarre revelation aroused due to their team player S. Sreesanth.