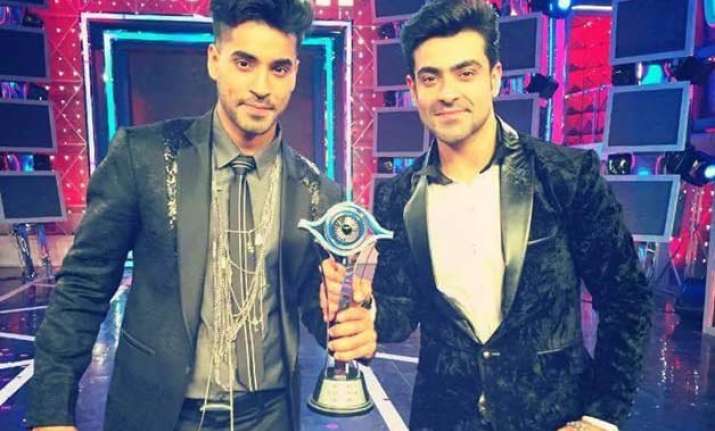 New Delhi: Bigg Boss season 8 was wrapped up with a grand celebration and a winner. A tough fight ensued for the crown between final five champions. But ultimately audience's favourite Gautam Gulati defeated his rivals to be crowned as the winner of the eighth season of Bigg Boss.
Karishma Tanna has been declared as the first runner-up and Pritam Singh grabbed the third spot. Other two finalists Ali Quli Mirza and Dimpy Mahajan were ousted from the house a day before the finale.
The first prize for Gautam means a trophy and a cash prize of Rs. 50 lakh.
Adding a twist in the finale, all three finalists were offered cash prize of Rs. 25 lakh to walkaway from the final.  Pritam grabbed the opportunity and walked away with a cash prize of Rs. 25 lakh. However, the runner-up Karishma Tanna received no cash prize as the title was given to Gautam Gulati.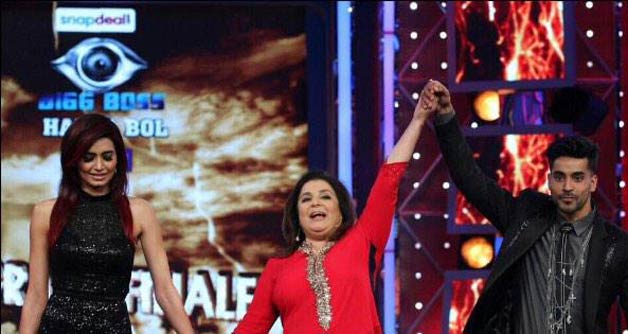 The winner was decided on the basis of audience's votes and Gautam being most popular of them all garnered most votes. Karishma failed to match him in terms of the numbers of votes in her favor.
Also Read: Bigg Boss 8: Winner Gautam Gulati's best moments
The Bigg Boss finale which was shot on January 30 saw grand celebrations that included performances by Malaika Arora Khan and Sonakshi Sinha.
This year's Bigg Boss was extended four weeks that was called Bigg Boss Halla Bol. The final five contestants (champions) were challenged by previous season's contestants (challengers). One by one, all five challengers Ajaz Khan, Sana Khan, Mahek Chahal, Rahul Mahajan and Sambhavna Seth were eliminated from the house.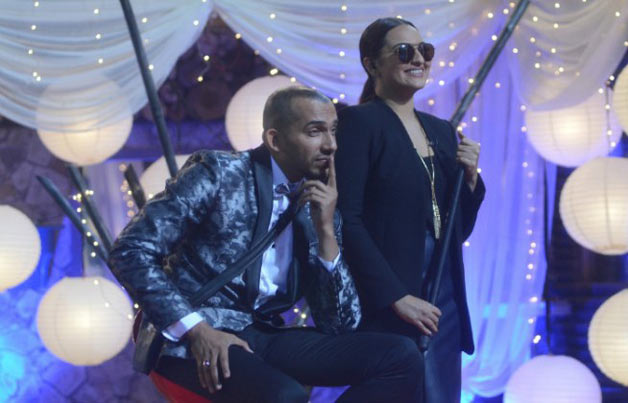 Only five contestants Ali Quli Mirza, Dimpy Mahajan, Karishma Tanna, Pritam Singh and Gautam Gulati were left for the final fight. Gautam has been the most genuine contestant throughout the season with his natural and decent behaviour. He garnered huge support in and outside the house with his performance.
The support Gautam was getting on social networking website already made him a winner, it was only left for the makers to make the final announcement.
For the finale, dancing queen Malaika gave a high-octane performance where all the contestants came up on the stage to dance with her. Malaika looked quite dazzling in fringed hotpants paired with a black top with gold pattern overlay. Malaika performed on hit numbers like Yaar Na Miley from 'Kick'.
Gautam, Ali, Karishma, Dimpy and Pritam joined Malaika on the stage and matched steps with Malaika. Karishma looked quite natural and gave a strong competition to Malaika with her dance.
Sonakshi Sinha was also present at the finale and grilled the contestants one by one. Sonakshi donned a black Zara outfit at the function.
Other performers at the event were, Aashish Chaudhary, Sana Khan and Hussain Kuwajerwala who also promoted TV reality show Khatron ke Khiladi 6.
Later after the performances the name of the winner was announced. Gautam Gulati's name as a winner did not surprise anyone as he clearly seemed to be obvious choice.