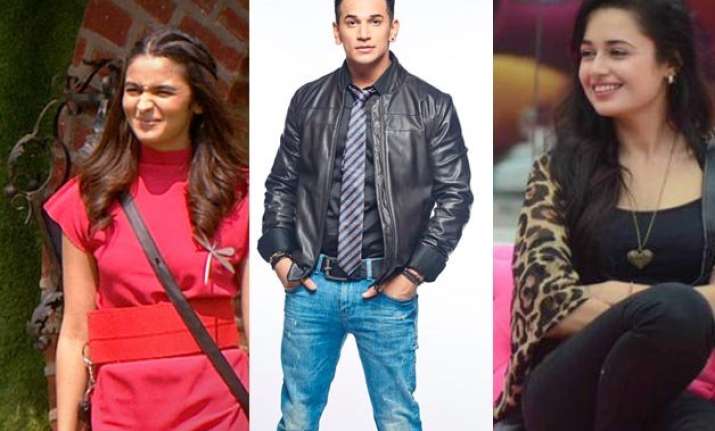 New Delhi: The reality TV show Bigg Boss began airing its ninth season last week. Since the inception of the much awaited show, news of controversies and plotting have been making it to the news.
The first week is nearing its end and it is time when someone will be evicted from the house. As much as weekends are dreaded by contestants, it is also the time viewers get to see host superstar Salman Khan in action.
Before we tell you who is going out from the house this week, we bring you some inside stories from the show.
Actors Shahid Kapoor and Alia Bhatt will be appearing today on the show to promote their upcoming flick 'Shaandaar'. The couple will also be allowed to enter the controversial house as a pair, just like the contestants entered.
Seems, after a week of fights and arguments, the arrival of the stars will lighten the house's mood. If not for everyone, then definitely for contestant Prince Narula.
In today's episode you will see Alia Bhatt giving a special gift to Prince. She will be asked by Bigg Boss to choose a participant for the gift. Well, if you are wondering what the gift is, it is a date.
With this Shaandaar gift, Prince will be allowed to take any girl out on a date tonight. This year the Bigg Boss house has a special sky lounge which is not accessible to all.
We guess Prince will be the first one to be there. He will be allowed to take one girl and it was obvious he will choose Yuvika Chaudhary. Prince's affection towards Yuvika is quite evident now and this date is sure to add fuel to the sparks.