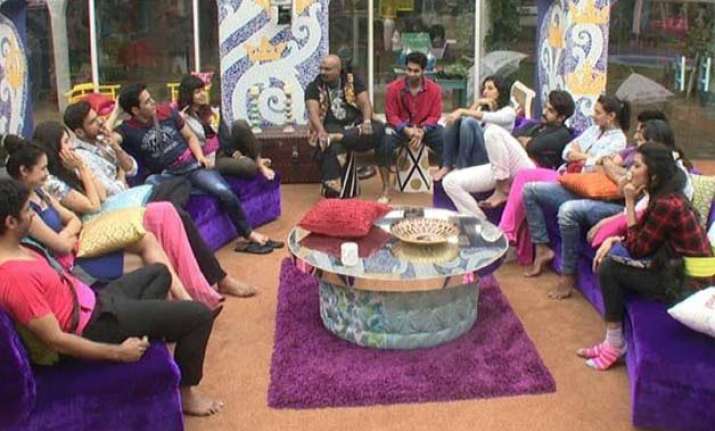 New Delhi: The ninth season of Bigg Boss 9 premiered yesterday with a lot of pomp and show.
The host superstar Salman Khan introduced the contestants in a jubilant fashion. The theme "Double Trouble" of Bigg Boss ensured that the contestants enter the house in pairs.
After the exchange of pleasantries, it was time for some real action at the Bigg Boss house. Day one at the house will have nominations which are dreaded by the contestants.
Abiding by the theme of this season, contestants will be nominated in pairs.
Before you tune in to Colors at 10:30 to know who is in the danger zone this week, we reveal you the pairs.
In the first week of Bigg Boss 9 four pairs will be nominated by their fellow inmates. Arvind Vegda- Ankit Gera, Vikas Bhalla- Yuvika Chaudhary, Roopal Tyagi – Digangana Suryavanshi and Rimi Sen- Suyyash Rai are the couples who will be asking for votes from the public.
These jodis are bound to see tenses days in the house this week.
However, our sources reveal that though the jodis have been nominated in pairs, only one of them will exit from the show.
Well, you will have to wait till Friday to know who packs their bags and leaves the Bigg Boss house to go back to their own.