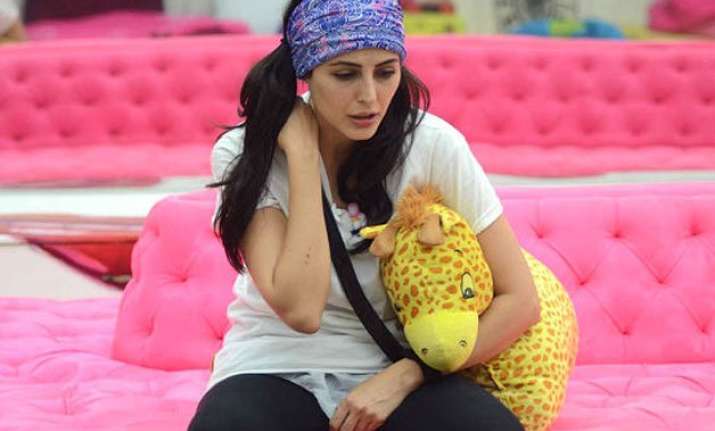 New Delhi: The popular reality show 'Bigg Boss 9' is just one episode away from its finale.
Yes! The show will end tomorrow. But despite being so close to the finale, the twists and turns seems to be never-ending on BB9.
Not just every episode, but it looks like every moment of the show is bringing some or the other surprise for the contestants and the audience.
Recently we saw that Keith Sequeira got eliminated this week which was almost unexpected for everyone.
Before, people could overcome this shock; here comes another jolt as Bigg Boss eliminates another finalist.
Bigg Boss 9 finalist Mandana Karimi might be evicted from the show.
Shocked? But, this is true.  
So far, there had been four finalists on BB9 – Mandana Karimi, Rochelle Rao, Rishabh Sinha and Prince Narula, but with Mandana being eliminated it will be a straight fight between Prince, Rochelle and Rishabh.
The Iranian beauty Mandana had been one of the strong contenders of the show and also the audience's favourite since beginning.
But her 'I don't care attitude' became her drawback and she soon spoiled her image. Even host Salman Khan bashed her for her arrogance.
Infact, she was also termed as 'Revolver Irani' by Bigg Boss.
BB showed a video to the four finalists about Mandana's journey on the show featuring how the lady who pretended to be a sweet girl ended up being the 'gunda' of the house. The video featured all the contestants she had targeted with all her fights.
And now there is the buzz that the actress might get evicted from Bigg Boss 9 after being so close to the finale.  
Indeed, it will be a big shock for both Mandana and the audience. If the reports turn out to be true, we wonder who will come out to be the winner of Bigg Boss 9 tomorrow.