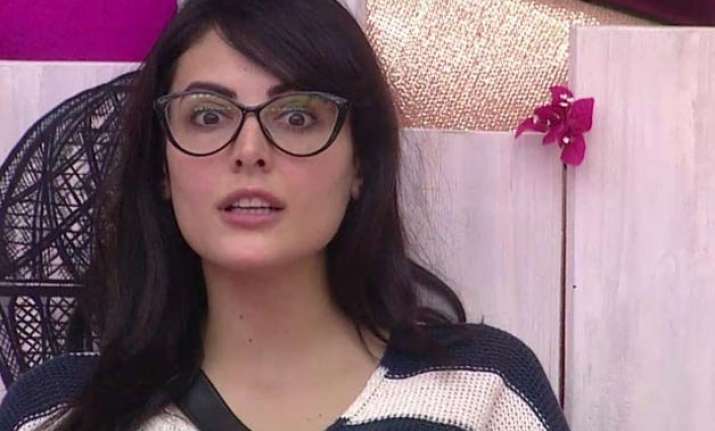 New Delhi: The popular reality show 'Bigg Boss 9' has come with a lot of ups and downs both for the contestants and the audiences.
While initially the show failed to make the impression like its earlier seasons, BB9 is becoming more interesting as its heading towards its finale.
From tasks to elimination to revelations, a lot is happening on Bigg Boss 9 which is either surprising the contestants and the audience or is coming as a shock for everyone.
Recently, Imaam Siddique's entry in the Bigg Boss 9 surprised one and all.
And now when the show is just few episodes away from the grand finale, we have got hands on some more shocking news.
As per the media reports, Mandana Karimi's boyfriend is planning to ditch the Moroccan beauty on national television.
We all know how Mandana kept on talking about her boyfriend on the show. Although she didn't revealed the name of her man, but she is, reportedly, dating Gaurav Gupta who happens to be a Mumbai-based businessman. The actress, reportedly, thought to make their relationship official by announcing about it on Bigg Boss 9 finale.
But if the media reports are to be believed that Gaurav will not be supporting Mandana on the finale and the reason is his mom.
Reportedly, Gaurav's mother doesn't want him to go to BB9 and makes things official on national television as she feels this is a mere publicity stunt.
Infact, not just Gaurav, even Manadana's family won't be coming in her support on Bigg Boss 9 finale.
Now that is indeed a rude shock especially for Mandana Karimi.
And if this is the case, we wonder if Mandana's rumoured boyfriend Gaurav is reconsidering his relationship with her.