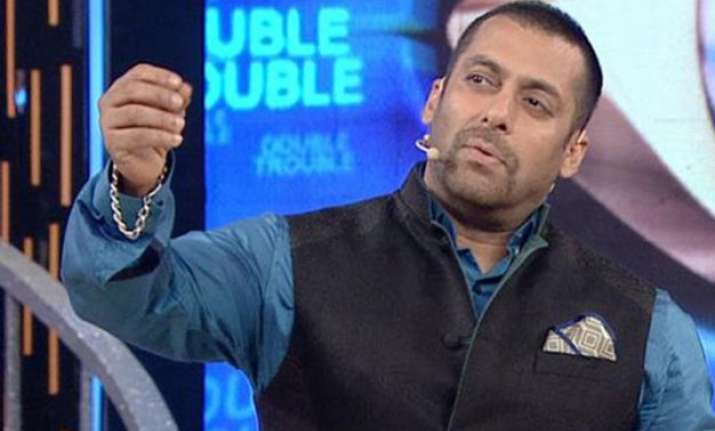 New Delhi: When Superstar Salman Khan announced that he would be hosting the reality TV show 'Bigg Boss', it sent a wave of excitement among fans. With him returning as a host, it was anticipated that there will be no scantity of drama.
While the seventh season of Bigg Boss was a huge hit, the 8th one wasn't welcomed well by the audiences. So much so that the sponsors questioned producer of the show and lobbied for return of investment on the reality show. This was the main reason an extended series called 'Halla Bol' was introduced which was hosted by Farah Khan. The return of the 5 ex contestants, Mahek Chahal, Sambhavna Seth, Ajaz Khan, Dimpy Ganguly and Rahul Mahajan, seemed an interesting concept. Sadly, this did not not save the sinking ship.
Unlike the 8th season which aired at 9:00 pm, Bigg Boss Double Trouble is airing at 10:30 on weekdays; the prime time is only reserved for weekends when Salman appears.
There were reports that the change in the timing is because many viewers feel it is not apt for a family viewing. It was also suggested that the content caters to an adult audience hence the makers were forced to make amends in the show.
However, Salman Khan had refuted such reports saying that he would never be part of anything which has vulgar content. He said, ". Like all other Bigg Boss seasons hosted by me, even this will be a family show. My mom watches the show and even Hiroo Aunty watches it, so i don't want to embarrass them."
Reports also suggest that Colors did not want to alter in timings of it's three top rated shows, "Chakravartin.. Samrat Asoka", "Swaragini" and "Meri Aashiqui Tumse Hi" to make way for Bigg Boss.
Following the same pattern of boredom like the last edition, this season has become a disappointment for all the ardent followers of the show. Firstly, the inmates had no hidden skeletons in their closet which would interest the viewers. Secondly, the tasks delegated to the housemates lacks enthusiasm from them.
The concept of 'Double-Trouble' also failed miserably. Couples and ex couples were roped in as contestants, new fights were ignited, but after three weeks into the show it all looks dull.
With every passing week, audiences wish to see more action at the house, but their waits go in vain. The starting of this week saw a Bigg Boss baba too, who imparted some life lessons to Prince Narula and Suyyash Rai, which ignited hopes that maybe now the show will get exciting.
Even Bigg Boss, himself seems to be agree that fun is missing from the show.
In today's episode viewers will see Bigg Boss scolding contestants for lack of creativity in tasks.
Here is what the official Twitter handle of Bigg Boss posted: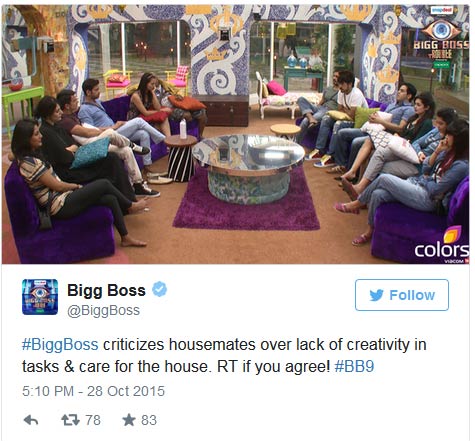 Well, we all know what not being able to get creative with tasks means in Bigg Boss language. All of you rooting for more masala this season hold on. Maybe, Bigg Boss' scolding will change things. Maybe soon you will be able to enjoy entertainment throughout the week and not only on weekends.