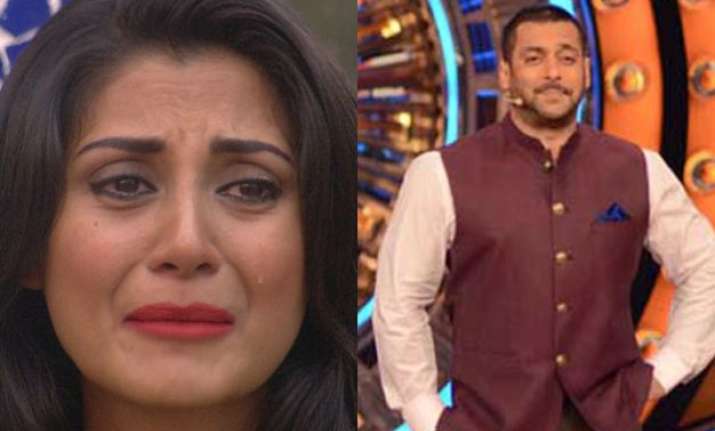 New Delhi: The ninth season of reality TV show Bigg Boss is going on in full swing with new twists and turns each day. While every contestant is doing all they can to stay in the house for as long as possible, Rimi Sen has some contradictory plans.
Last weekend, when Salman was interacting with the housemates, Rimi burst into tears when she knew she was safe. The actress who starred in many movies is feeling homesick and wants to return to her home.
With such strong emotions, one can expect her family to have mutual feelings. While talking to a leading daily, Rimi's mother Sanghamitra said, "I watch the show every day so I don't miss her. Also, I've heard that she's getting lot of votes."
A single child, Rimi lost her father a few years ago. Speaking about the way Salman's words broke Rimmi down in the show, her mother said, "Salman bheeshon bhalo manush (Salman is a wonderful man)! Rimi has known him since the Kyun Ki days. I am a very practical person. I didn't cry when I saw her crying. Rimi has always been a strong girl, independent and confident by nature, even as a child. She's a national scholar, has learned dancing since the age of three, is an accomplished Odissi dancer and has been working since she was 14. She has always made her own decisions. I am sure she knows what she is doing and how to take care of herself."
When she was asked why she did not come to see Rimi off at the premiere, she explained, "I am a very religious person and we had Mahalaya then (the week before Durga Puja). I have also taken initiation (diksha) from the Ramakrishna Mission and am involved in their work. I am busy with that."
Looks like Rimi's mother is very confident her daughter will go a long way in the show. However, Rimi hasn't shown the same confidence yet. Let's see what the upcoming episodes have in store for her.