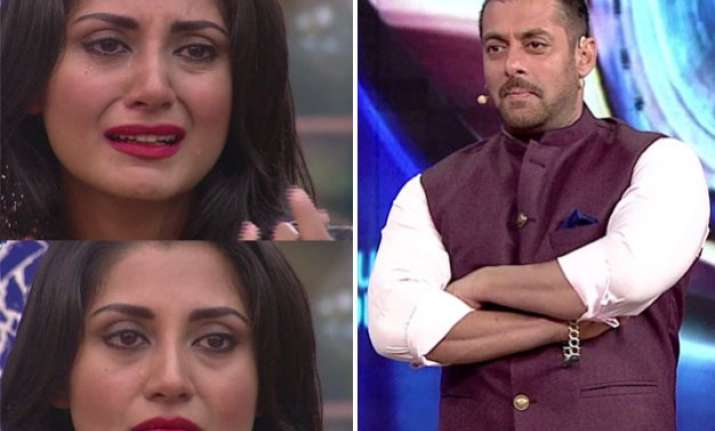 New Delhi: Actress Rimi Sen is having a tough time coping up with the complexities of the TV reality show Bigg Boss. While the lady is having troubled life inside the house, her popularity outside is reaching new heights.
However, last week's weekend episode turned out to be a miserable one for Rimi Sen and she broke down. Well! It was not her eviction neither did the inmates tortured him, it was host Salman Khan who played a prank on the poor girl.
Salman told her that Rimi is being given a ticket to the finale and that she'd now be in the house for 3 whole months. Being unaware of the joke, Rimi, who is already disturbed, started crying after hearing Salman's words. She also blamed 'Endemol' for torturing her.
Seeing the prank going wrong, Salman disclosed the truth that it was a joke and motivated the actress. He told her that she'd have to deal with all kinds of people and she can't give up this easy.
Dabangg Khan kept on pushing her until the lady gets the smile back on her face.
Well! Salman is such a sweetheart and Rimi Sen needs to learn the art of withstanding the reality of life and being emotionally stronger.
The lady wants to don the director's hat someday, and we guess Bigg Boss experience will surely help her in dealing with unfavourable circumstances.
Good luck to her !!