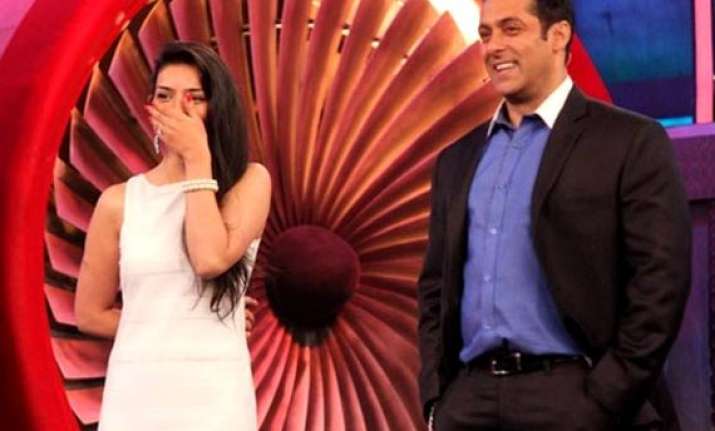 New Delhi: After Salman took everyone's class on Saturday, in Sunday's episode housemates cheered up their moods by doing a special performance for Salman on "Mera hi Jalwa".
In the previous episode Salman Khan used his verbal dexterity to the best. He pointed out that how Karishma's attitude towards the game made Gautam a hero.
The episode started with high energy and fun. As usual, a new twist in BB house was introduced.
Sunday episode saw special guests; former Bigg Boss, contestants; Kamya and VJ Andy showcased their opinions and talked to Karishma Tanna and Gautam Gulati about the fight.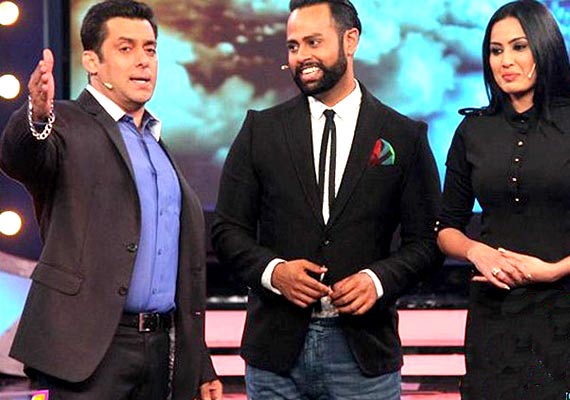 Earlier this week, Gautam had used foul words for Karishma during a task that infuriated her. Karishma refused to accept Gautam's apology and insisted he should be either disqualified from the task or the game.
While Kamya and Andy agreed that using abusive language was Gautam's fault, they insisted that Karishma was no better in using and twisting the situation to suit her own needs.
By repeatedly saying that "using abusive language for a woman" was wrong, Karishma has actually portrayed women as weak, said Kamya.
Andy also added that he sees a finalist in Gautam. Kamya lovingly nicknamed Puneet, Praneet and Pritam as P3G and is happy to see them as audience love the trio!
On Salman's request, Natasha hummed the lines of the song "Gulabi Aankhen". The chemistry between them was adorable.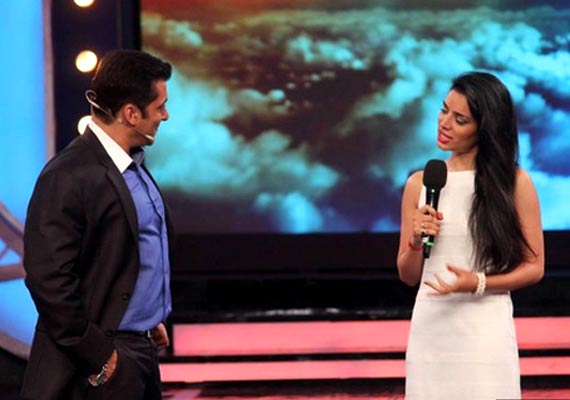 Sukirti Kandpal was voted out of 'Bigg Boss 8', in the second week on Sunday.
Sukirti's journey inside the house came to an end when the host of the controversial reality show Salman Khan asked her to come out of the house and join him on stage.
Sukirti along with Gautam Gulati and Praneet Bhatt were nominated this week to face the elimination round.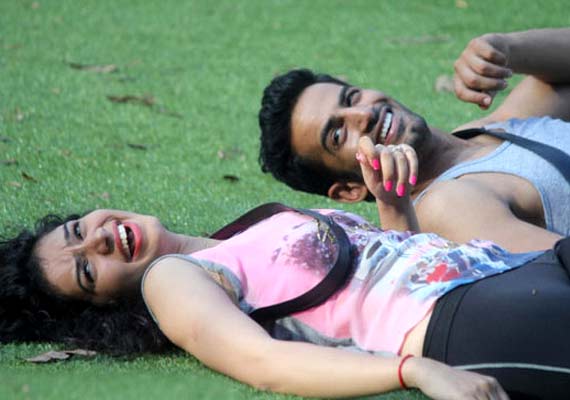 Aarya and Upen, who were the closest to Sukirti in the house and even called her 'Suku', gave special farewell messages.
Puneet too did a special performance on 'Jhumme ki Raat' leaving everyone speechless.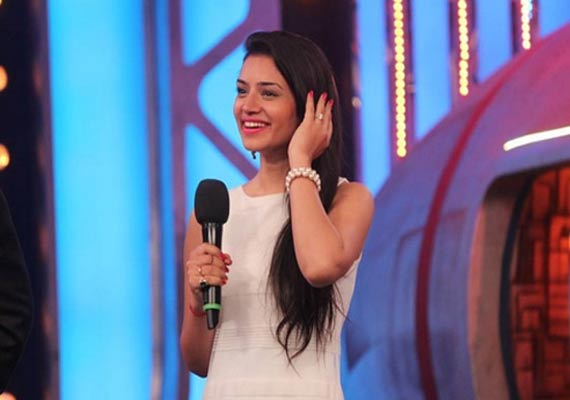 Using her special powers, Sukirti used Bigg Bomb to relieve Praneet of his slave-status in the house and Preetam replaced him.
She also awarded the Hangover cup to Arya and Upen while giving the black dhabba (black spot) title to Gautam.
In the coming episode you will see Karishma Tanna continues to be in her argumentative self and contestants will face nominations on Monday itself.
The surprise nomination will bring a lot of twists and turns in the show.