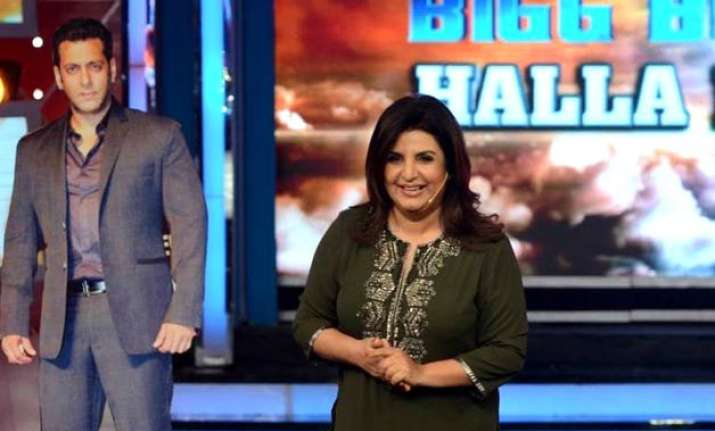 New Delhi: Like they say, 'The show must go on!' Salman Khan handed over the responsibility of Bigg Boss, after over 100 days, to Farah Khan and she kicked off version 2.0 of Bigg Boss Season 8, Halla Bol!  
It was not only a pleasant surprise for the housemates to find Farah Khan as the new host but they all looked very excited. But, Farah made it very clear to everyone that she is going to be a strict teacher, who will keep an eye on every ongoing activity during the whole week.
With an attitude of a strict teacher Farah introduced rest of the challengers. Sana Khan entered the house and was amazed to see the ambiance of the house.
Also read: Bigg Boss 8: Champions Karishma, Gautam, Pritam, Ali and Dimpy gear up to fight it all!
Farah immediately took a liking towards Gautam and nicknamed him 'Gullu'. She called Karishma, a student who is teacher's pet and Pritam was a student who came from a village school and trying to adjust in a convent school.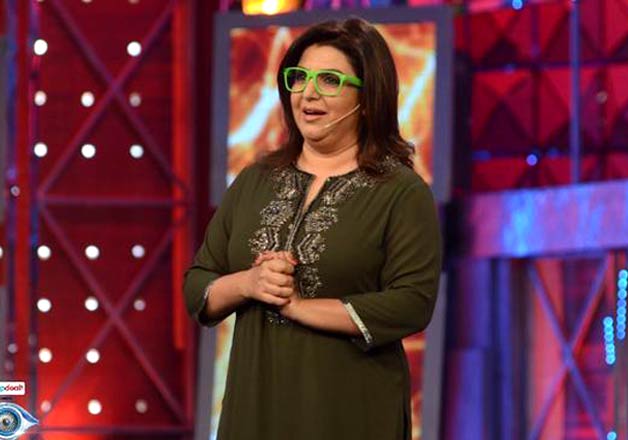 Nevertheless, Farah made everyone comfortable with her little jokes and sent Mahek Chahal as a gift on the success of her film 'Happy New Year'. Ali took no time to impress Mahek.
Sambhavna spoke to Karishma about her and Upen's friendship. She told her that outside media is talking about their blossoming romance. Karishma denied and said she has been very open and vocal about her boyfriend and Upen was very protective about her.
Rahul Mahajan made an entrance from where he had made his exit during season 2, 'The Wall'. Seeing Rahul, Dimpy's face turned red. She tried to hide her emotions.
Also read: Salman gives hosting tips to Farah for 'Bigg Boss Halla Bol'
Bigg Boss then announced all Challengers and Champions will now fight it out together for the title and Rs 50 lakh prize money.
Farah Khan carried out a game where all the Challengers placed a contestant according to target, khatra and zero.
Rahul: Target: Ali, Khatra: Dimpy, Zero: Ali
Sana: Karishma, Gautam and Dimpy
Mahek: Pritam, Gautam and Ali
Sambhavna: Dimpy, Gautam and Ali
Ajaz: Gautam, Pritam and Ali
Challengers and Champions talked about their fears, advantages and disadvantages of being on the show.
At the end, Salman gave a parting note to contestants and left all emotional.