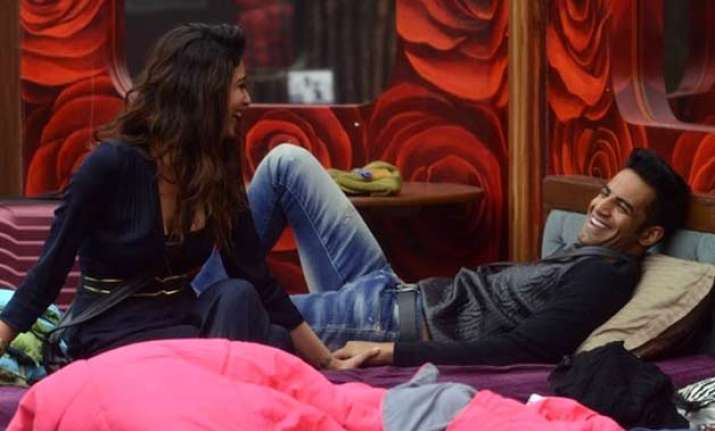 New Delhi: As reported earlier midnight eviction took out Mehek Chahal from the game. She gave her best wishes to everyone, especially her newfound friend Gautam.
Everyone discussed how Gautam has been trying to remain aloof post the fight that occurred between Ali and Gautam.
Upen then approached him and asked him to forgive Ali, but Gautam was in no mood to forgive and forget.
He stated that he felt more bad that none of them stood up for him or take a strong stand for him and he can't remain happy around such people.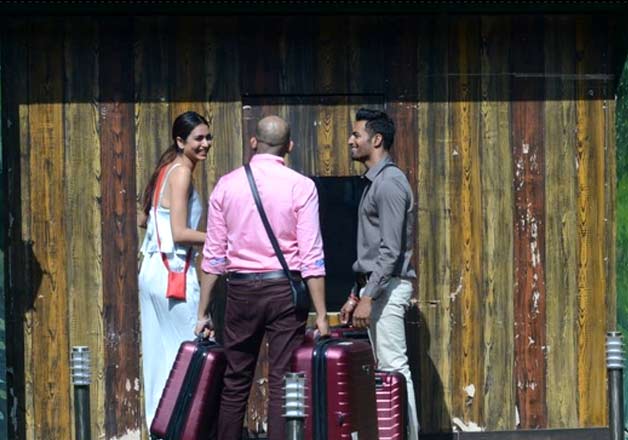 Upen surely knows how to get his way around Karishma. He pretended to leave the house along with Ali and demanded her to kiss him if she wants him to not leave. And yes, Karishma did give in to his wishes. Surely for UpMa love is in the air!
ALSO READ: Bigg Boss 8 Halla Bol Day 14: Ali makes Gautam leave the task (see pics)
Bigg Boss called for nominations and also announced that since Pritam won the Torture Cage task he has won immunity and also captaincy for this week.
Karishma was then asked to use her special powers, which she won in the task and nominate someone directly. She called out Ali's name.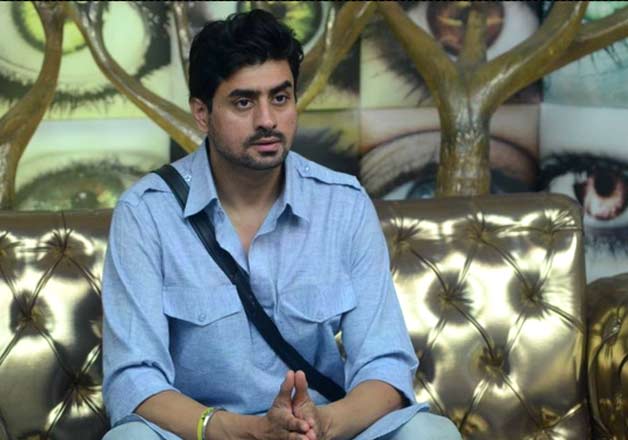 Pritam was the first to go in confession room and Bigg Boss revealed that in this nomination they have to save one person from eviction. Pritam took Gautam's name to prove that he still considers him to be his good friend.
Shockingly Gautam saved Karishma in the nominations, reason being that she was the only one who supported him in yesterday's task.
ALSO READ: Bigg Boss 8 Halla Bol: Is Mehek Chahal out of the show?
Sambhavna too saved Karishma giving the reason that she thinks the latter is a positive person and she likes her very much.
Ali too saved Gautam in nominations saying that he regretted the words he used against him in the task and somewhere considered him to be like his younger brother. Dimpy saved Rahul and vice-versa and both gave same reasons that they are each other's strength.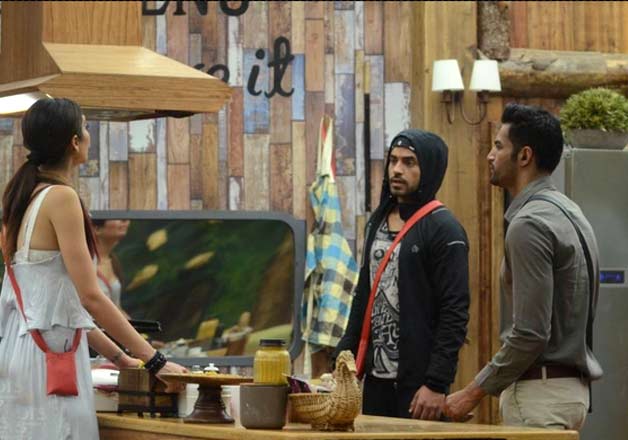 Karishma was stunned to know that Gautam saved her in nominations and gave him a tight hug.
Dimpy felt offended that Sambhavna didn't vote to save her but saved Karishma. Sambhavan tried explaining but Dimpy didn't want to listen to clarifications and blamed Sambhavna for using her friendship.
The duo had heated conversation on the issue.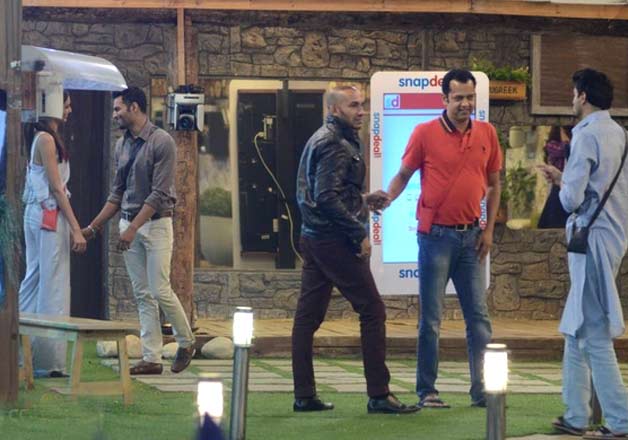 Bigg Boss gave the two couple a chance to bridge the gap between them by a Snapdeal App task.
Karishma-Upen and Rahul-Dimpy bought gifts for each other respectively via this task. Dimpy gifted a bouquet of flowers to Rahul and he gave her a saree in return. Karishma gifted a t-shirt to Upen and he in return gave her a ring. Yes a ring!
Since finale is very near you can expect a lot more twist and turn in Bigg Boss house. For more updates watch the space.