Follow us on New Delhi: The episode started with contestants fighting to survive inside the torture cage. In the wee hours Sambhavna announced that she is giving up the task as her knees were starting to swell up. Now it was only Dimpy, Pritam and Gautam in the game.
Mehek was constantly supporting Gautam in the task and provided him with jackets and food. Pritam didn't like it since Mehek was supposed to be in his team and asked Ali to talk to her.
Ali tried but Mehek said she is doing it on humanitarian basis.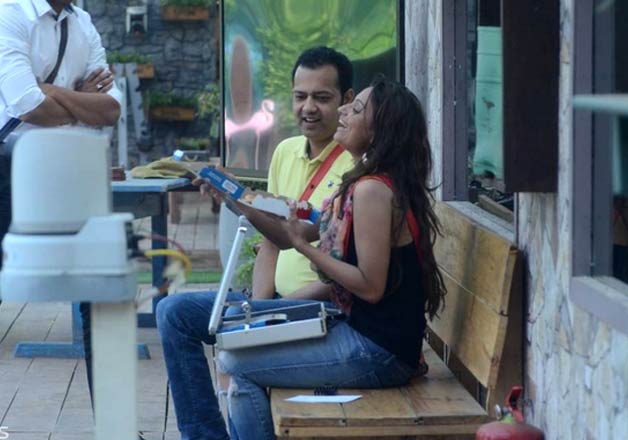 Bigg Boss threw in another googly and sent a briefcase allowing any one housemate to walk out from the torture cage and accept the briefcase.
Dimpy chose to opt out as her health was giving up and when she opened the briefcase to see her prize, it was filled with boxes of pizzas.
ALSO READ: Bigg Boss 8 Halla Bol Day 13: Karishma Tanna breaks up with boyfriend (see pics)
Ali and KT were called in the confession room, while the task was still on. Bigg Boss said that the last two players, Gautam and Pritam, were playing the game exceptionally well and now was the time for some more test for them.
He asked both of them with their respective teams to annoy and torture the opposite contender by words but without touching.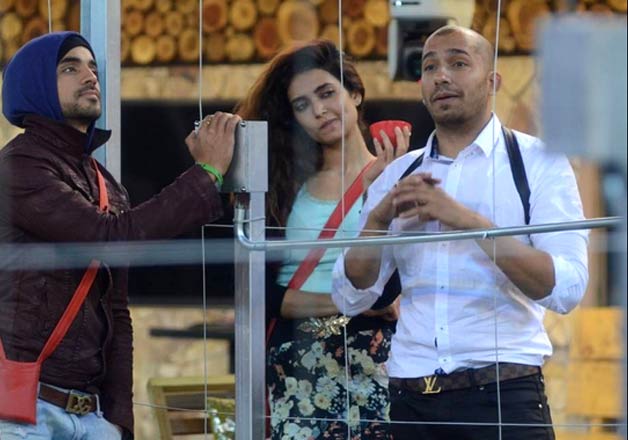 Ali took the task more seriously as he went upto Gautam and passed comments related to his individuality and started taunting him.
Gautam started getting frustrated by Ali's comments. However, Ali kept on saying in front of the cameras that he was just doing it for the task and carried no personal feelings.
It went on for quite some time and then finally Gautam got provoked and left the button and quit.
Sambhavna, Rahul and even to some extent Karishma tried supporting Gautam and asked Ali to stop making personal comments but Ali said that's it's a game and he's only trying to provoke Gautam so he leaves the game.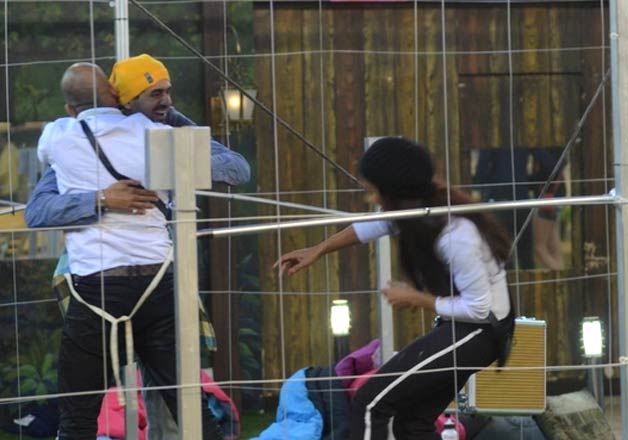 Gautam felt extremely hurt by Ali's statements and gave up the task saying he doesn't want to play dirty like others.
He congratulated Pritam on his win.  He stormed inside the washroom crying. While outside, Pritam won the task finally.
Gautam broke down and blamed Sambhavna, Rahul and Pritam for not taking a stand for him when Ali was insulting him. He felt bad that at least on humanitarian grounds someone could have supported him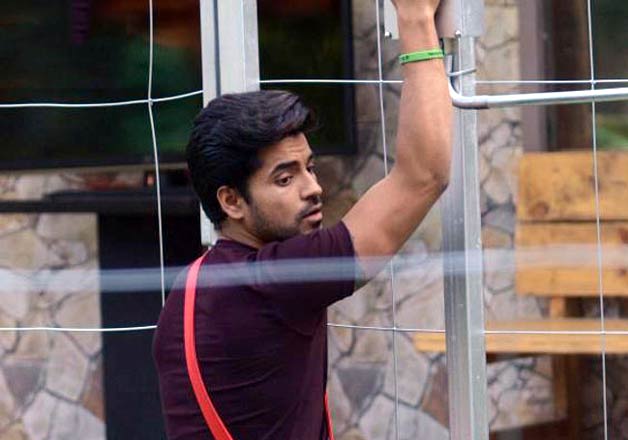 While others felt Gautam was overreacting, only Mehek remained by his side and tried to console him. Ali remained adamant that he is ready to apologise but he only did everything in the task and meant nothing personally.
In the mid night Bigg Boss called all the housemates in the garden area. All the four nominated inmates were asked to stand on the place where their name had been written.
It was time for surprise eviction. Who will leave this glass walled house we will come to know in today's episode.