Follow us on New Delhi: On day 89 of BB, captain Dimpy punished Upen for troubling her most during her captaincy and not helping in household work.
He was made to paint pieces of coal. When the time came to reward someone, Dimpy chose Puneet and as a reward he got to watch a clipping of what other housemates say about him behind his back.
 
On the other hand, Pritam and Ali cheered Gautam to sit through the hijack task and started taunting Dimpy and Upen indirectly.
On this, Gautam came in action and started singing to himself, 'We love, we love Gauti' while Karishma quit after sitting for 36 hours on the chair as she started feeling sick.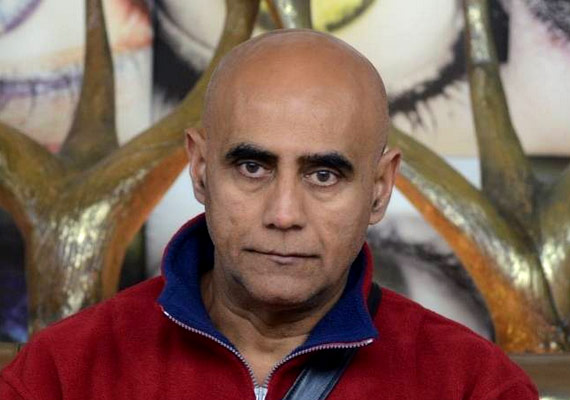 Finally, Gautam won the immunity and was applauded by P3G alongwith Ali and they all sang 'We love, we love Gauti for Gautam.
Later, Big Boss asked housemates to decide 2 names for captaincy to compete against Dimpy. Everyone agreed to nominate Praneet and Sonali as they hadn't had the chance yet but Upen and Karishma disagreed. Upsetting rest of them, they finally agreed to nominate these two only.
P3G also sorted out their differences upon the clippings seen by Puneet. Praneet apologized for the same and they got again together.
Also read: Bigg Boss 8, Day 88: Pritam-Dimpy's ugly fight, Upen gets punishment on judgment day (see pics)
Starting with the captaincy task, housemates were to throw a ball towards the 3 nominees and knock them off from the pedestal on which they were standing.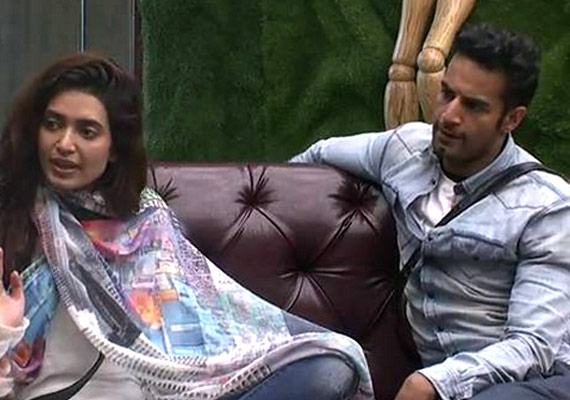 Sonali was the first to fall off and when Upen tried knocking out Praneet, Puneet took charge and knocked out Dimpy instead. Finally Praneet became the captain.
There was a Snapdeal task too in which BB housemates got a chance to be charitable by collecting money to buy different products for an orphanage.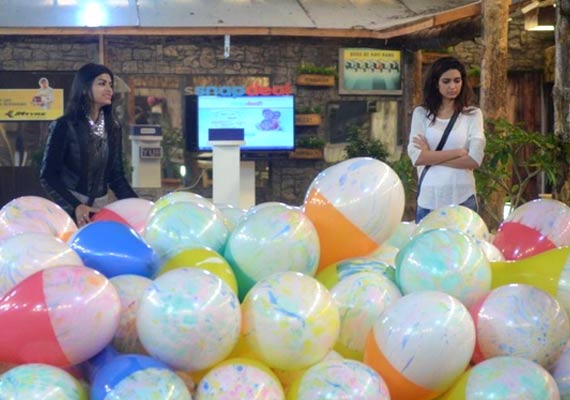 First task was given to Sonali and Karishma in which both of them had to sit on balloons and burst them and collect a Snapdeal sticker from inside. Karishma won this round.
Second task was to roll out tissue rolls and Pritam being faster as compared to Gautam won some more items for the kids.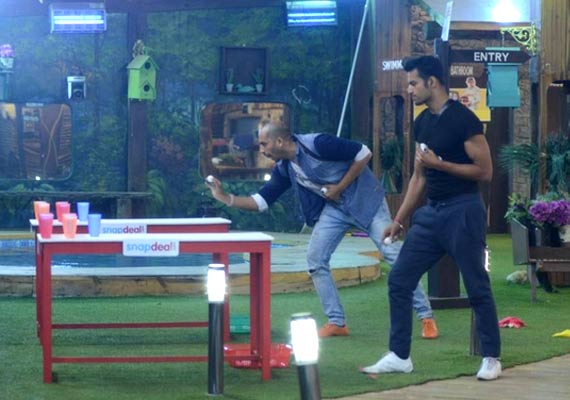 At last, Ali and Upen tried throwing balls in the glasses kept at a distance. While both managed to pot 6 balls each but because Ali didn't play fairly he lost the task and Upen won. Together they cheered and wished Christmas to audience!
Also read: Bigg Boss 8, Day 87: Upen turns villain, creates troubles for Karishma and Dimpy (see pics)
Later in the day, Dimpy tried talking to Puneet about the fight she had with Pritam and how she doesn't like the fact that he thinks she's wrong.
The old matter opened up again and Pritam and Ali intervened and Ali even revealed that all along it was Dimpy's plan to provoke Pritam and she had even spoken of putting 'mirchi' soup on Karishma.
Dimpy in turn told Puneet about how Ali has been talking ill about him behind his back but Puneet didn't take the matter seriously.
In a shocking twist, Puneet walked up to Karishma and sorted out his differences with her.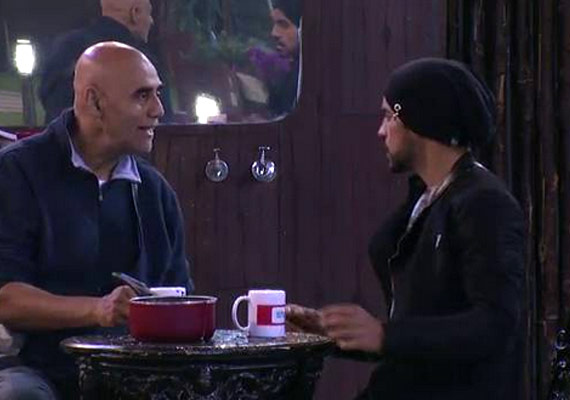 Gautam told Dimpy not to say negative things about someone else to him or Puneet because that just gives a feeling that she's trying to instigate others.
Dimpy felt hurt by his comments and gossiped about it with Karishma and Upen. Even Gautam personally talked to Puneet and told him to tell Dimpy off anytime she starts bitching about someone.