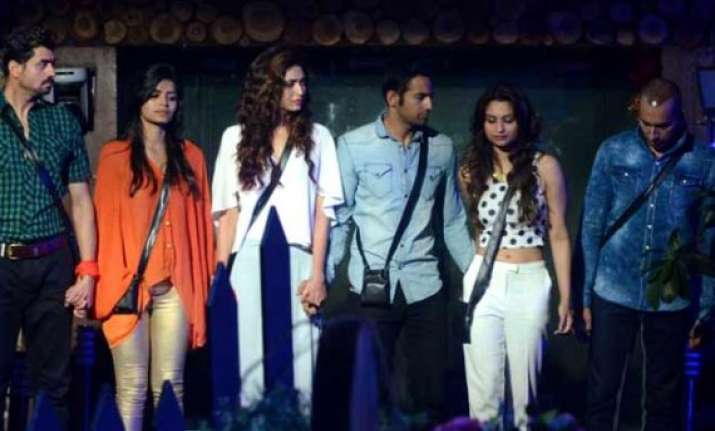 New Delhi: As the entire country celebrated the onset of the New Year, Bigg Boss house contestants also got the chance to bring in the New Year in style.
Bigg Boss kick started the year for contestants by sending in some special gifts in the form of messages from their loved ones. However, in the game of Bigg Boss, even the gifts come at a price.
This time around, though, the price was not only being paid by the housemates but also by challenger Ajaz Khan and the family members of the housemates.
When Ajaz was handed a transistor containing 4 messages by Bigg Boss, he was also burdened with the dilemma of selecting only 2 contestants who would receive the privilege of hearing what their family has to say – for the others, the messages are to be deleted without listening.
Also read: Bigg Boss 8, Day 101: Diandra's love confession for Gautam, confronts Karishma about her lies (see pics)
As such, for two housemates the year started on a very good note, while for the other two it was an unnerving beginning.
The housemates were commissioned to make resolutions; not for themselves but for a housemate selected for them by Bigg Boss.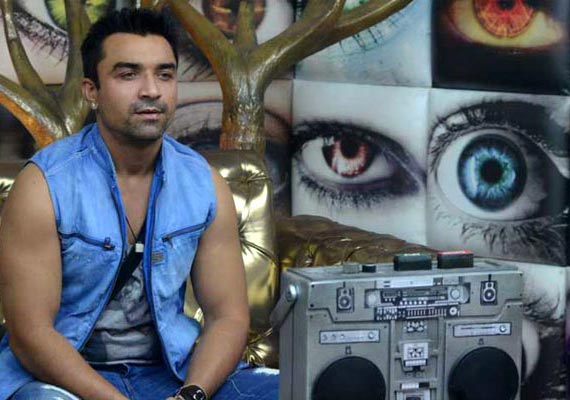 As housemates were paired with their partners, each of them presented a resolution to their co-housemate and convinced them to accept and observe the resolution.
In a twist of fate, Ali was paired with Sonali, Karishma was paired with Pritam, Gautam was paired with Upen and Puneet paired with Dimpy. Here is who made what resolutions for their partners.
Ali and Sonali
Ali should respect women. Sonali should accept her mistake.
Also read:  Bigg Boss 8, Day 100: Ajaz troubles Ali, Puneet breaks down (see pics)
Karishma and Pritam
Pritam shouldn't lose his mind. Karishma should not hold any grudge against anyone.
Gautam and Upen
Gautam should socialize and make friends. Upen shouldn't threaten people.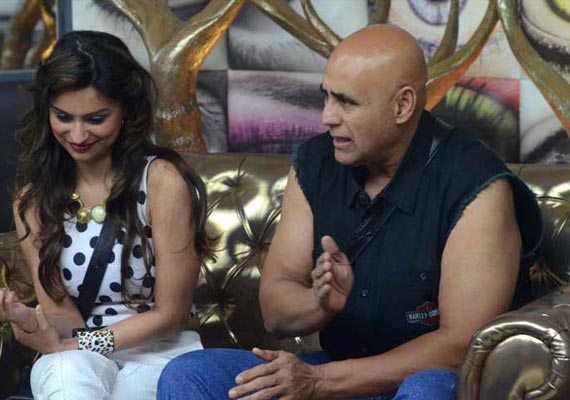 Puneet and Dimpy
Puneet should judge a person correctly. Dimpy should walk through a correct path.
After the resolutions, only Dimpy and Puneet got in a heated argument regarding their resolutions for each other.
But all was not happy in the Bigg Boss house. Even as the contestants finally settled after grappling for each other's' resolutions, Bigg Boss announced a twist in the tale – a mid-week eviction!
All the housemates were shell shocked to realize that one contestant will depart from their midst without any prior intimation.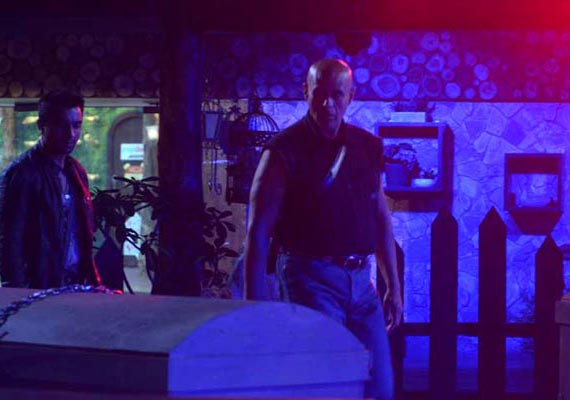 Gautam, Puneet and Ajaz were ordered by Bigg Boss to stay within the bedroom area since they are safe from eviction, while the other housemates were made to enter a specially set-up graveyard with grim reapers who are eagerly awaiting their arrival.
As the eerie feeling began to crawl up the spine of the housemates, they were made to lie down in the coffins specially created for each of them.
With none of them sure what was about to follow, the grim reapers prepared to take one housemate with them outside the Bigg Boss house and effectively out of the game.
After the process, the three safe contestants are asked to come out and open the coffins. It is then realised that Upen was out.
This development shocked Karishma and she got emotional. Pritam, Dimpy and Karishma say why Sonali is not voted out.