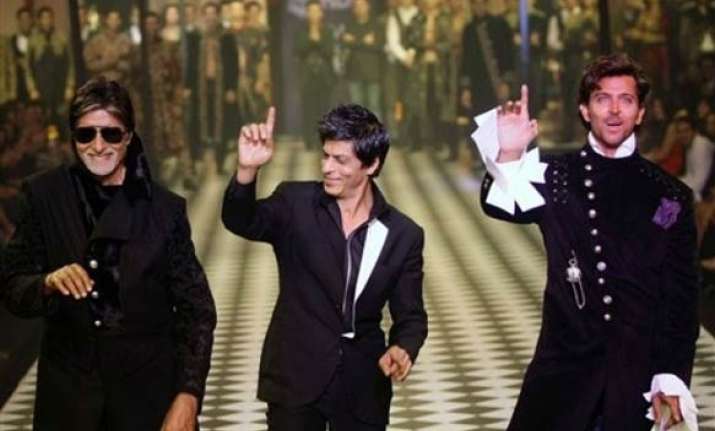 Mumbai, Jul 11 : The Maharashtra government has decided to downgrade the security of Bollywood stars Amitabh Bachchan, Shah Rukh Khan, Hrithik Roshan and several others in view of the shortage of policemen, the Mumbai newspaper DNA reported.

Following a review meeting helmed by chief minister Prithiviraj Chavan, the special security provided to over 800 VIPs would be either withdrawn or downsized, depending upon the threat perception.

Bollywood personalities figure prominently in the list to lose its cover, which comprises top cops, builders and politicians.

"The Maharashtra government has decided to withdraw security cover provided to 40% of the total 800 people enjoying special protection in the state. The list also includes a lot of Bollywood personalities," confirmed a source at the state home department.
Sources say with the state and the city police department increasingly facing a shortage of men, the decision was taken by the chief minister last week at a security review meeting.

"Chavan has directed home minister to withdraw the protection to people with no threat perception with immediate effect. In Bollywood, the stars who will be losing the cover are Amitabh and his family (wife Jaya, son Abhishek and daughter-in-law Aishwarya), Shah Rukh, Aamir, Akshay, Hrithik and filmmakers like Yash Chopra and Rakesh Roshan," says a source.

However, Amitabh and Shah Rukh might not lose their cover entirely keeping in mind the controversy that happened last time (in 2006) when it was proposed that Amitabh's security be downgraded.

Sources say filmmakers and actors such as Ram Gopal Varma, Govinda and TV reality show contestant Rahul Mahajan, "who's status in Bollywood has reduced over the years", will lose their covers totally.