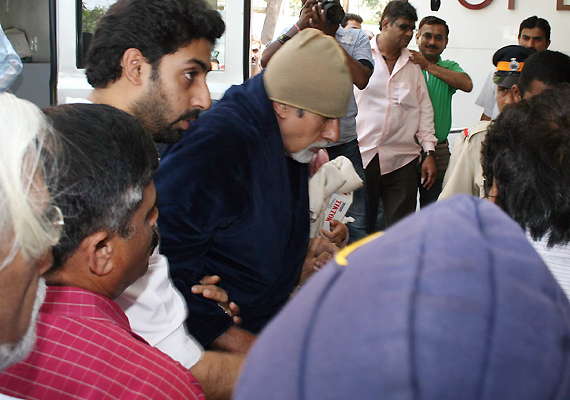 Mumbai, Feb 21: Megastar Amitabh Bachchan, who is recuperating post his abdominal surgery, might be required to spend a few more days at the hospital, before he gets home.

"Looks like a few more days... before they set me free... but recovery at home will be another few months," Bachchan tweeted today.

"Getting independent gradually..a careful shower avoiding the cuts and needles and 'kites'..pretty dexterous exercise," he wrote.

Bachchan was operated on February 11 at the Seven Hills hospital and was to be discharged soon. But after his surgery, the actor had tweeted he was in acute pain and hence his stay was extended.

Earlier this week, hospital sources had said that as his health is improving he might get discharged in a day or two, something which has now been ruled out.

The 69-year-old actor has been battling a string of stomach ailments since his near fatal intestinal injury while filming a fight scene in 1982 movie 'Coolie', when he remained in hospital for many months. Since then he has been frequently admitted to hospital for stomach related ailments.

In November 2005, Big B was operated at Lilavati after he developed intestinal problems. He could resume work only after a two-month break.

Again in 2008, on his birthday on October 11, he complained of abdominal pain and was rushed to hospital.