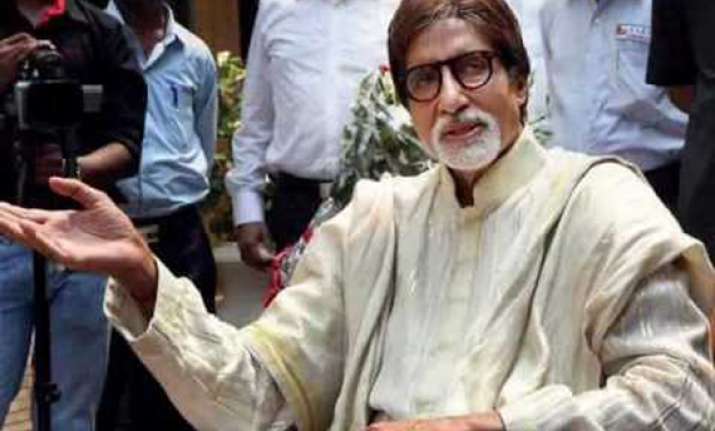 Mumbai: Megastar Amitabh Bachchan heaps praises on director Anurag Kashyap's latest offering "Gangs of Wasseypur" and says it is Indian cinema at its best.
The 69-year-old actor also said that the most appealing thing about the coal mafia drama is its authenticity, which is missing from most of the escapist commercial cinema that are being made.
"Quite undoubtedly the moment of the day has been the film 'Gangs of Wasseypur', which is Indian Cinema at its best, honest, stark and as painfully real as possible. For one that has been born and lived a major portion of his life in almost similar environment, or at least exposed to it to some degree, I found so much that I could well relate to," Bachchan posted on his blog.
"The director Anurag Kashyup has not done any fancy shot taking and allowed the visuals to flow as they would, were one to be living those circumstances in real time. And that has led to the authenticity, that at most times seems to allude most of the fantasied escapist commercial cinema that hits all the popularity charts ever so often ? now commonly being addressed as the 100 cr Club," he added.
Bachchan also praised the actors for their flawless performance, in particular Manoj Bajpai, who plays a prominent role in the first part of Kashyap's two part drama. "The performances, Manoj Bajpai in particular, and of all the artists right down to the smallest in capacity and presence, has been beautifully done.
"No one looked or performed out of place. They just did enough and that was effective enough. It was the little moments that were so delicately handled, and many of them were easily identifiable by me in particular because they related to moments that I had been through too," Bachchan said.
"Gangs of Wasseypur" which was screened at this year's Cannes Film Festival, also stars
Nawazuddin Siddiqui
, Jaideep Ahlawat, Tigmanshu Dhulia, Reemma Sen, Richa Chadda,
Huma Qureshi
, Piyush Mishra in pivotal roles.