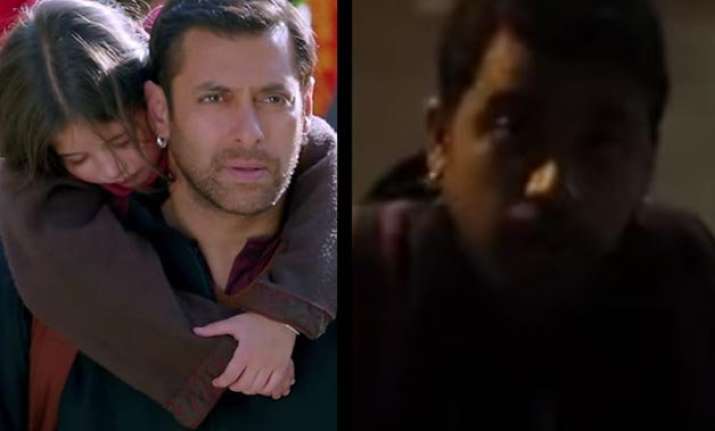 Seems as if superstar Salman Khan's 'Bajrangi Bhaijaan' won't fade out that easily! Recently the film was in news due to its stupendous achievement of having crossed a Rs 350 crore benchmark worldwide now, it is garnering accolades due to some other reasons.
The cross-country film has not only been raved in India but on foreign shores as well, including Pakistan.
Yes, you'll be amazed to know that the film earned Rs 6 million in its first week in Pakistan though, this is also true that it was released there "with cuts". The so-called cuts are still not known but here's the spoofed version of the same.
Along with Salman Khan, the film features Kareena Kapoor Khan, Nawazuddin Siddiqui and a 6-year-old girl Harshali Malhotra as well.
Bet, you'll go ROFL after watching this 5 minute 44 second video made by TVF Qtiyapa.
The video has already grabbed eyeballs due to its amusing dialogues and imitation of the so-called speculated deleted scenes.
Check it out here –