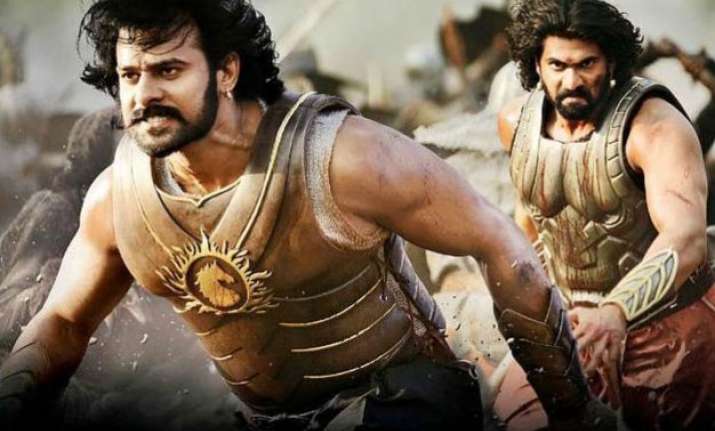 New Delhi: In 2015, filmmaker S.S Rajamouli left everyone in awe with his marvel of a work, Baahubali: The Beginning. Ever since the movie drew curtains on it, fans of it have been waiting with bated breath to see the second instalment.
Lucky for those fans we now know the date on which Baahubali 2 will release.
The sequel of the magnum opus film will hit theatres on 14th April 2017. Trade expert Taran Adarsh tweeted to confirm this news.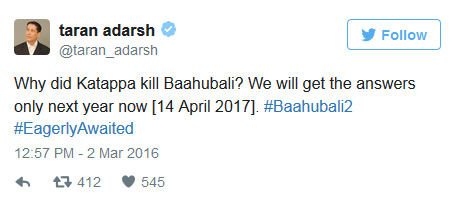 A few weeks ago while speaking to renowned film critic Rajeev Masand, director SS Rajamouli revealed that the movie is being filmed in quite a speed and if things go well they will release it at the end of this year. But seems, to create a movie surpassing the benchmarks set by the previous one isn't an easy task and it is taking more time than anticipated.
Whatever, the case, we are sure fans will be pretty excited to know this date.
This also means that on April 14 next year, you will know the answer to the most asked question of this decade, why did Kattappa kill Baahubali?
This news has brought a sense of excitement for us and we are sure you will be equally happy. Brace yourselves to see perfection alive on silver screen once again.