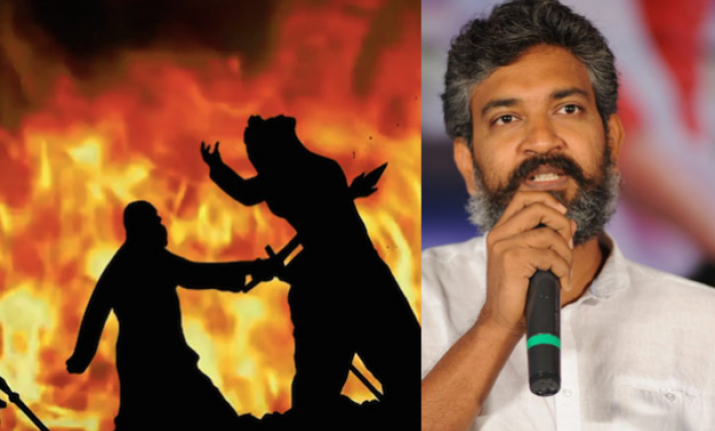 New Delhi: It can be rightfully said that Indian cinema was ruled by three B's: Baahubali, Bajrangi Bhaijaan and Bajirao Mastani. All three movies struck a chord with audiences, smashed box office records and set new benchmarks for Bollywood.
Although, the surprise element was 'Baahubali: The Beginning.' The movie left viewers spellbound. It was blessed with delightful visuals, a strong storyline and impeccable acting by stars. And who can forget the suspense? The question which has troubled all the fans of the movie is, 'Why did Kattappa kill Baahubali'?
Every one is waiting with bated breath to know the reason behind this. There have been many theories which are doing rounds of the media and director SS Rajamouli just added to the suspense. While speaking to renowned film critic Rajeev masand, Rajamouli was asked the same question and the answer can't be sufficed in one sentence.
He said, "Obviously, if someone like Kattapa has killed Baahubali, there is a huge build up to the point. It is not that one day Kattapa decided to kill Baahubali, that forms the entire story. All I can say is that it is not a one-line answer."
Speaking about the release date of the second instalment he said that if all goes well then it will release by the end of this year else very early in 2017.
We are sure fans of the Baahubali franchisee are wondering why the end of this isn't year coming soon but for now this is all we have for you. Since the team has said that they have upped the finesse by a notch we are counting that 'Baahubali: The Conclusion' is going to be better and bigger.