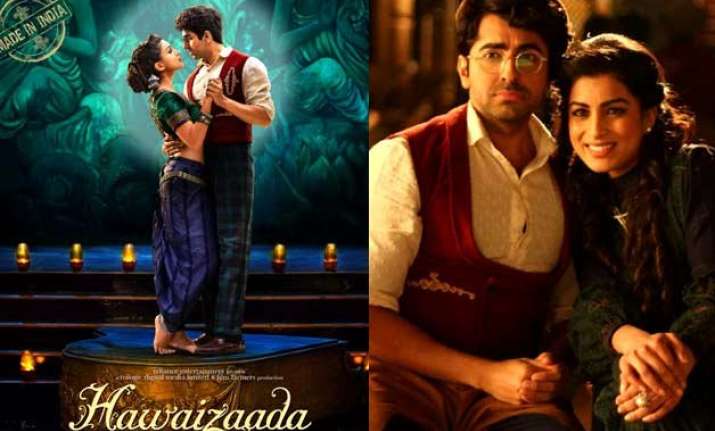 New Delhi: After an interesting trailer that received thumbs up from many, Hawaizaada releases its second poster.
Actor Ayushmann Khurrana, who will be seen playing a scientist in the upcoming film Hawaizaada, looks love struck by his heroine Pallavi Sharda on the poster.
Set against an artistic backdrop, both the actors are seen sharing an electrifying chemistry.
While Pallavi looks ravishing in a Maharashtrian sari, Ayushmann's geeky look is adorable too.
The poster was launched on Twitter with caption,'Love was in the air, before the plane took to the air! New #Hawaizaada poster has landed. @ayushmannk @pallavisharda'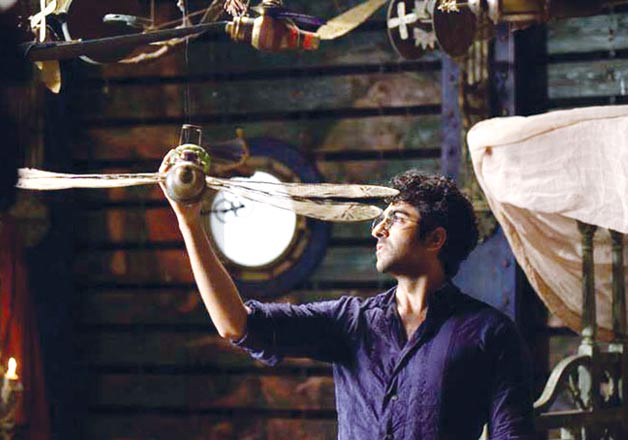 Ayushmann Khurrana and Pallavi Sharda look dreamy as they appear on poster. Locked in a waltz-embrace, the duo are shown staring into each other's eyes in a romantic gaze.
Also read: Ayushman Khurana's much talked 'Hawaizaada' trailer out, fails to make an impact (watch video)
Hawaizaada trailer has been receiving a phenomenal response. With less than 4 days of being launched, the trailer has crossed 10 lakh views on YouTube.
The trailer has been reviewed very positively.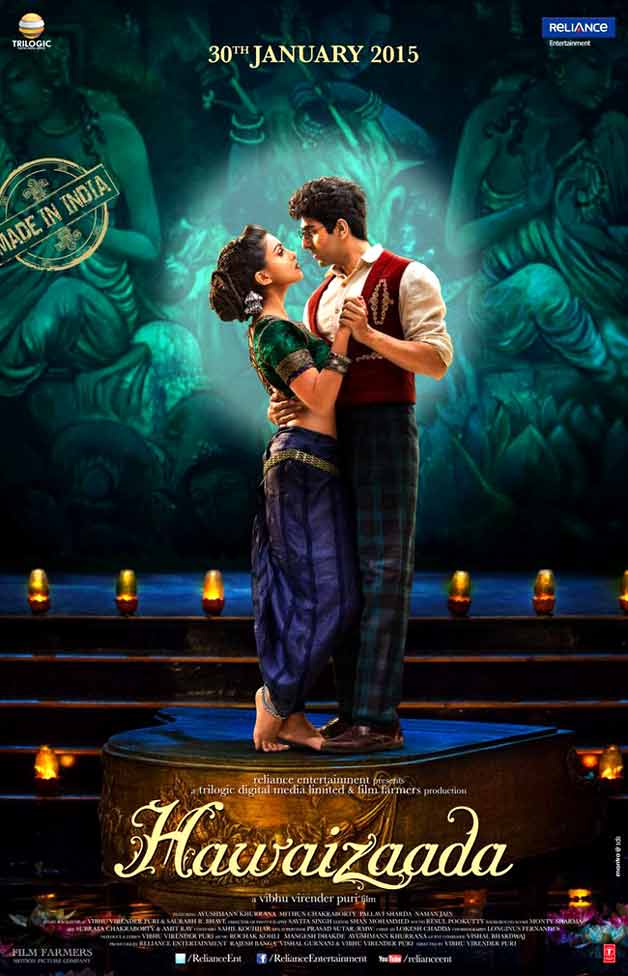 The film revolves around the life of a scientist Shivkar Bapuji Talpade, who tries to fly planes years before the Wright Brothers did in 1903. The film which is a biopic on his life is based in the era of 1895.
'Hawaaizaada' was earlier titled 'Bambai Fairytale' and also stars actor Mithun Chakraborty.
It is scheduled to release on January 30, 2015.