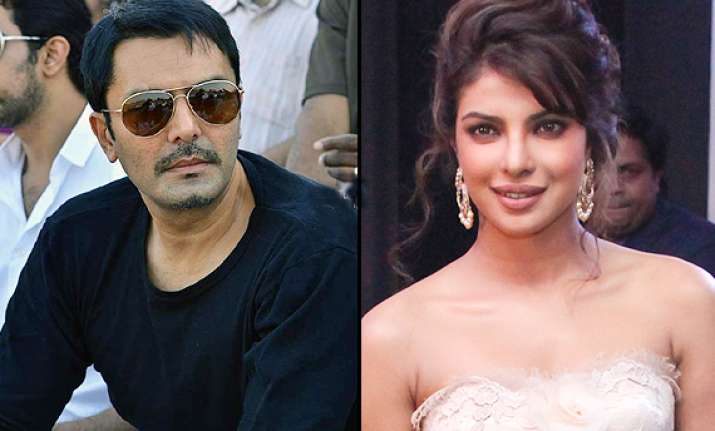 Priyanka Chopra, who is currently doing a biopic on Indian female boxer, Mary Kom, might soon see a biopic made on her. Yes, the actress's ex beau, Aseem Merchant is planning to do a film on Priyanka Chopra's life.
Aseem, who had known the exotic babe form her early days of modeling, wants to produce a film build on her initial days and her infamous controversy with Prakash Jaju.
Prakash Jaju, who was Priyanka's ex-manager had reportedly cheated on the actress by claiming false charges of not giving him his due fees. While Aseem claims that the film would not sensationalize any event about Priaynka's life as he holds the actress in very high esteem, he is keen to showcase the actress's initial days to stardom.
According to Merchant, the film will also take stances around everybody who interacted with Jaju when he was working for Priyanka. While talking to the media about his bond with Priyanka, Merchant said, "My association with Priyanka is long over. I have started a company to make films. My second film may upset someone else."
The film will revolve around how Priyanka entered into Bollywood and will end with how she and her father fought with Jaju and made him to serve imprisonment for 68 days in the year 2008.
Well, we wonder how would Priyanka react after realizing that she is the next Bollywood's subject for a biopic!