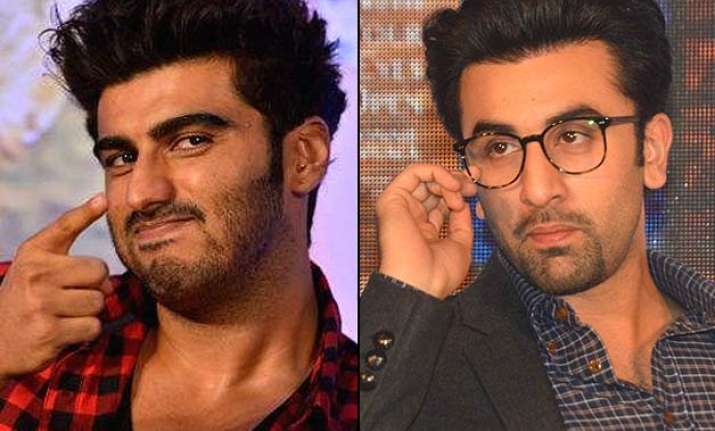 Arjun Kapoor compliments 'brave' Ranbir Kapoor for his choices of films
New Delhi:
Bollywood young brigade is considered as fearless, more secure and closer to shedding that typical 'celebrity' attitude. While we have had many examples in the recent past, the latest buzz would add up more to this fact.
In the world of cat fights and sarcastic statements about each other, Arjun Kapoor has come forward to praise one of his contemporaries thoroughly. The actor recently expressed respect and proud for Ranbir Kapoor.
The 'Tevar' star made for an amazing amalgamation of a few flowery words for Ranbir and said that he is one 'brave' actor. He further went on by saying that Ranbir is a 'superstar' of his generation. "I think Ranbir Kapoor is the superstar of our generation for the kind of roles he is doing, the choices he has made. Ranbir always takes risks which pays off well", said Arjun.
Mentioning a great amount of pleasure for Kapoor's look in 'Bombay Velvet,' Arjun said that Ranbir's choices are special and his look in the film too marks a special risk that he seems to be paying off well. "Ranbir has always been a brave actor. With Bombay Velvet too, he is again taking a risk. People look forward to Ranbir's films and even the films where he does a special appearance is extremely special," Arjun stated.
Well, this is something that we would exceptionally deem as true 'compliments' in Bollywood!