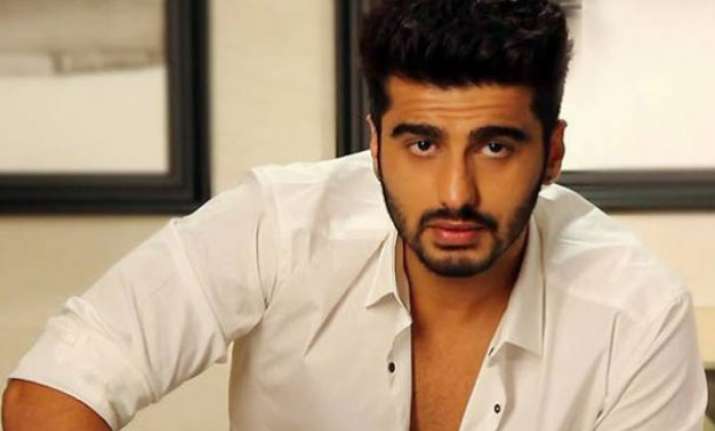 Bollywood hunk Arjun Kapoor recently dropped some clues about his look in the upcoming R Balki movie Ki & Ka. The Gunday star hinted that he might be seen donning the '2 States' nerdy look again.
The insights about his appearance got revealed during the #AskArjun Q/A session, where Arjun Kapoor interacted with his friends in real time.  
When a female fan expressed her love for the actor's nerdy look in romantic flick '2 States', Arjun Kapoor replied with, "Then u will enjoy ki and ka as well".

Furthermore, when another fan asked if 'Ka' is a nerdy guy, Arjun's reply ignited the excitement. "No but he is unique...," he said.

'Ki & Ka', a romantic film about two people with contrasting ideologies, also stars Kareena Kapoor Khan in lead role. Cinematographer PC Sreeram revealed Kareena's first look in the movie on twitter recently but Arjun's look has been kept under covers.
Revealed: Kareena Kapoor's first look in R Balki's 'Ki & Ka'
While Kareena plays an independent woman while Arjun is a home husband who supports his wife's ambitions. It is for the first time that Arjun Kapoor and Kareena Kapoor will be sharing the screen space and the actor is very much excited for the same.

Now with Arjun giving some hints cine buffs will surely be excited to see his 'unique' look.