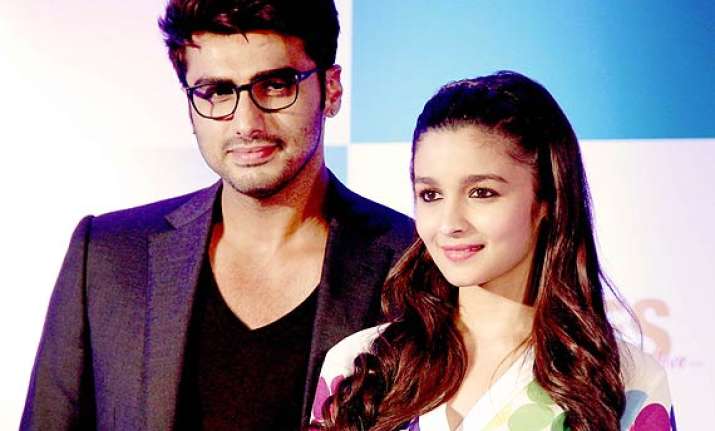 'Hum bolege toh bolega ki bolta hai!' whenever we say that there is something  definitely brewing between Alia and Arjun, the couple seems to deny it every time.
Even after their time and again refusal to their relationship, it would not be a tale if we tell you that their gestures and dialects speaks all.
Whether it is there open display of affection in public, or there independent statements about each other, every other stint directs their intriguing camaraderie to a definite budding love bond.
While Arjun is always so protective about Alia, whether it is commenting fumingly over the media when asked about their relationship or making personal statements about how much he likes getting along with the lady; Alia too seems rejoicing every moment being with Arjun.
Here follow a few reasons or facts that resist  us to believe that Alia-Arjun are not a couple! Take a look and know it yourself!
Public display of affection
The man in the game,
Arjun Kapoor
seemed so tempted with Alia's beauty that he could barely keep his hands away from her.
Those candid cuddling moments in public and why bother attitude is surely intriguing more and more audience for the film day by day.
For a long time they avoided speaking on anything about the relation. But we must say they look cute together. Not only in the film but off screen too the couple definitely shares an electrifying chemistry.