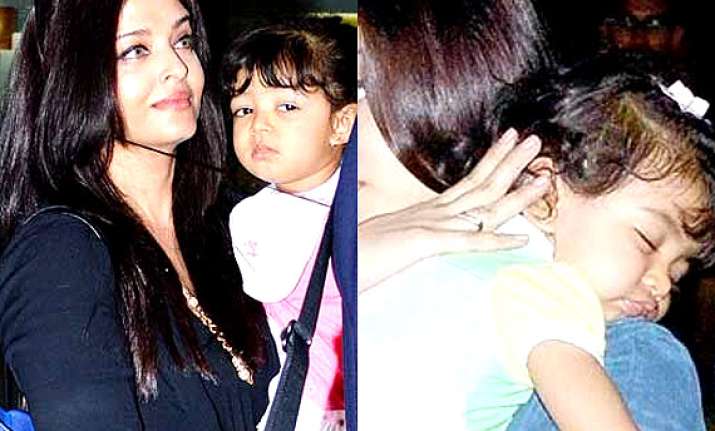 New Delhi, While the Bachchan's are busy enjoying in London, BetiB, Aaradhya Bachchan's nanny is spilling secrets over here.
Her nanny recently complained about how Aaradhya awake till 3 am is on some nights and keeps everyone awake too.  Well, nothing to worry about. It is just that Araradhya loves to watch TV and listen to music, which makes her awake till late night.
Being the granddaughter of megastar Amitabh Bahchchan and having 'Bachchan' in the surname, you can expect Aaradhya being total filmy. You can say it's in her blood. 
Her fondness to TV is to that level that sometimes even Amitabh, Aishwarya or Abhishek too remain awake.
Hmm...This is the reason why you can see Aaradhya sleeping on Aishwarya's shoulder in her most of her public appearances.