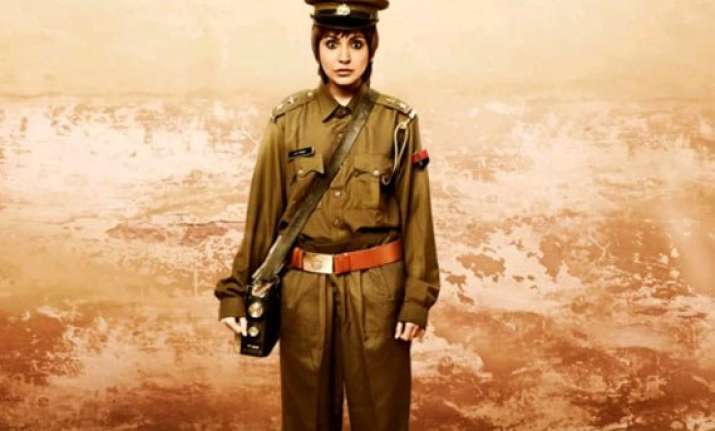 New Delhi: Yeah! You must be waiting for two days that the leggy lass Anushka Sharma will be baring all in her first motion picture of PK just like Aamir Khan before. A feeling of betrayal goes through our veins but nevertheless the motion poster cheers us up instantly.
The fourth motion poster out shows the 'Jab Tak Hain Jaan' actress is an avatar, which is an amalgamation of Aamir's first two posters- a nude one which had him covered with nothing except a transistor and the other, which showed him full-clothed in a cop avatar- something which was unexpected but something which amused us as well.
"Confusiya gaye, main PK nahin hun, mera naam hain jagat janani", Anushka' voice over tells us as her unusual cop look gets paused for five seconds.
But like Aamir Khan, the actress isn't just limited to a single snap of hers but she goes ahead showing five more avatars accompanied with Mr. Perfectionist.
Little funny and more intriguing, the motion poster raises our curiosity level and we are left with no option but to praise the master work of the director Rajkumar Hirani who is keeping us all in a guess mode with PK posters.
In this motion poster we spot Anushka-Aamir behind the bars, on a scooty, on a cycle, donning transistors and what not. What's common is that they both seemed happy in all the scenes or rather say in all circumstances.
While Khan carries his weird smile on his face, Anushka on the other hand seems to paint herself with the colors of the former.
Several speculations have been drawn but not a single idea is confirms about their characters. In fact, more and more guesses are popping up in our wits.
But, we are loving this phase that seems to continue till its official trailer surfaces on the social media.