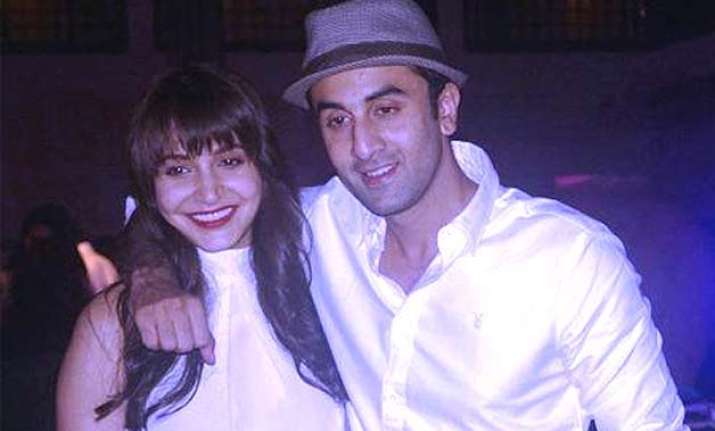 Ranbir Kapoor irritates Anushka Sharma forcing her to cry like a kid on Bombay Velvet sets
New Delhi:
Deepika Padukone
is not the only one who had open heartedly confessed to have cried for
Ranbir Kapoor
. While surely the list must be having many names, this time it is
Anushka Sharma
who has admitted that even she has shed tears for Prince Kapoor.
In a candid interview with a popular glossy, the 'NH10' star revealed that while she thoroughly enjoyed working with Ranbir in Anurag Kashyap's 'Bombay Velvet', the actor at a point turned irresistibly annoying on the set.
Recalling her camaraderie with Ranbir Kapoor during the shoot of the film, Anushka mentioned that though they both used to make fun and crack jokes on each other, Ranbir had irritated her so much that she turned up crying like a kid then.
The magazine further quotes Anushka Sharma mentioning how a good friend came to her at that particular time and assured that the mischievous actor won't trouble her again.
As the lady elaborated around how much of respect he holds for Ranbir and thinks that he is a flawless actor with great caliber, Anushka even mentioned that despite such a crackling chemistry between the two they never had a huge fight with each other.
Well, let's just wait for 'Bombay Velvet' to appear to see how energetic and romantically driven the two look on screen!