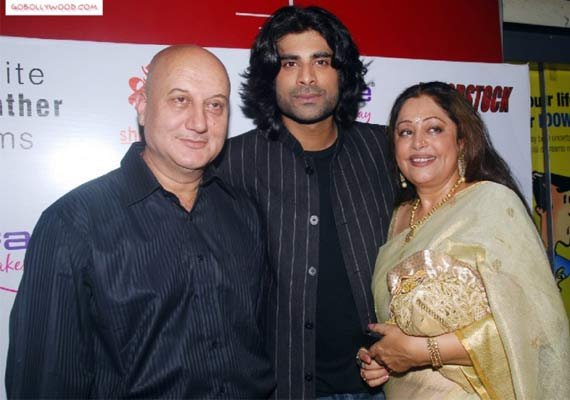 Mumbai: Veteran actor Anupam Kher has reached out to his son Sikandar on Twitter to wish him a happy birthday and success in life.
Sikander turned 33 Friday.
"Happy Birthday @sikandarbk. May god give you all the happiness, success and peace. Have a great day & a greater life. Love," Anupam tweeted Friday.
Sikandar responded by tweeted: "@AnupamPkher Thank you Dad! Here's to a great day and a greater life."
After having made his Bollywood debut with "Woodstock Villa" in 2008, Sikandar went on to do films like "Summer 2007", "Khelein Hum Jee Jaan Sey" and "Players".