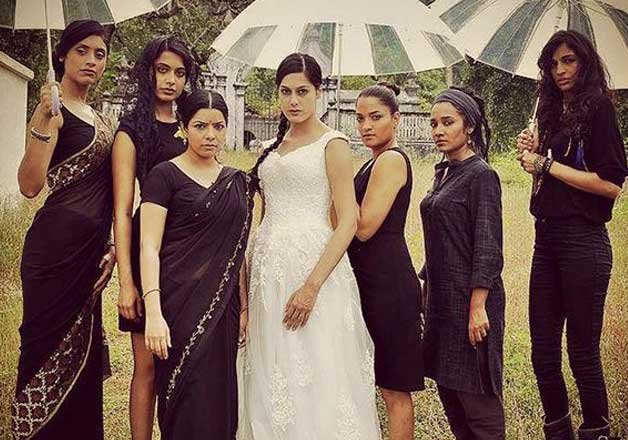 New Delhi: Bollywood has seen a fair share of bro-mantic movies revolving around the ups and downs of lives of their male protagonists. It's high time we saw a chick flick which was beyond hearts and flowers.
Director Pan Nilan of the 'Samsara' and 'Valley Of Flowers' fame, might have just answered your prayers by helming 'Angry Indian Goddesses'. This movie can be rightfully termed as his first mainstream movie and it's trailer released recently.
Starring a brimming cast, of Sarah-Jane Dias, Tannishtha Chatterjee, Anushka Manchanda, Sandhya Mridul, Amrit Maghera, Pavleen Gujral and Rajshri Deshpande; you can expect this movie to be totally different from tinsel town's commercial movies.
The 'goddesses' showcase shades of love, fear, anger, heartbreak and betrayal. The trailer opens with the wedding announcement of Jane's character followed by excitement among her buddies.
In case you confused the beginning with a rom-com flick where friends go on shopping trips and choose dresses as bridesmaids, you are utterly mistaken.
There are guns; there are knives and a lot of anger.
The trailer is gripping owing to the powerful background song of 'Kattey' which was composed by Ram Sampath and performed by Bhanvari Devi & Hard Kaur in Coke Studio@MTV Season 3.
The movie will be premiering at the Toronto International Film Festival next week. Evident from the trailer, these women who are biking and drinking buddies lend an international touch to a desi film.
Watch the hard-hitting trailer that will make the wait for the movie worthy, right here: