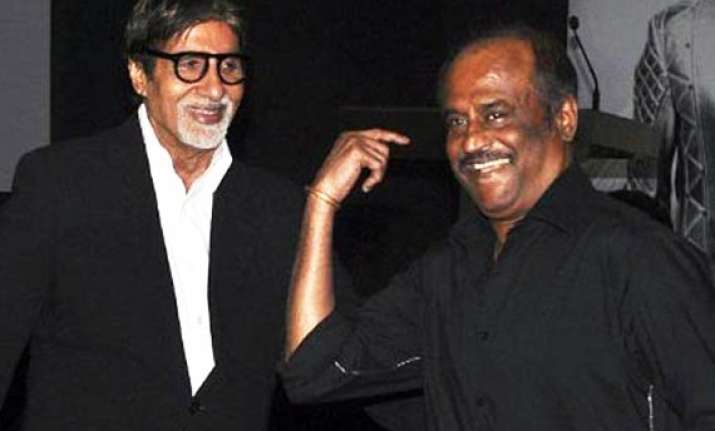 New Delhi, Dec 12: Megastar Amitabh Bachchan has extended birthday wishes to Tamil superstar Rajinikanth, who turned 62 today.

Bachchan also wished good health to Rajnikanth, who fell ill during the shoot of 'Raana' and was taken to Singapore to recover earlier this year. 

The 'Sivaji' star is recuperating from a kidney ailment and is away from the city to take rest at an undisclosed location.

"Happy birthday Rajni! Wishing you good health and many more achievements in life... happiness and prosperity always," Bachchan posted on Twitter Bachchan, 69, who worked with him in films like 'Andhaa Kanoon', 'Geraftaar' and 'Hum, called Rajini a humble human being.

"Its Happy Birthday for Rajnikant... friend and colleague and a humble gentleman, despite his immense following and cult iconic figure," Bachchan added.

Rajini's only appearance in a film this year was in the Shahrukh Khan-starrer 'Ra.One'.