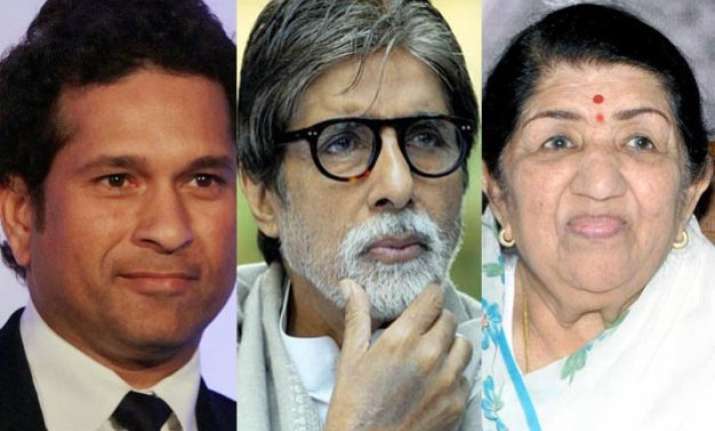 New Delhi: Amitabh Bachchan, despite being a megastar, is extremely humble. Going against his trait, Big B took to Twitter to express his discontent over a picture.
While travelling in Ahmedabad, Big B came across a street wall art in which his photo was sandwiched between caricatures of cricketer Sachin Tendulkar and singer Lata Mangeshkar.
The 'Wazir' actor shared the picture on Twitter saying, "T 2120 - A street wall in Ahmedabad .. !! That guy in the middle should not be there, among the 2 greats !!"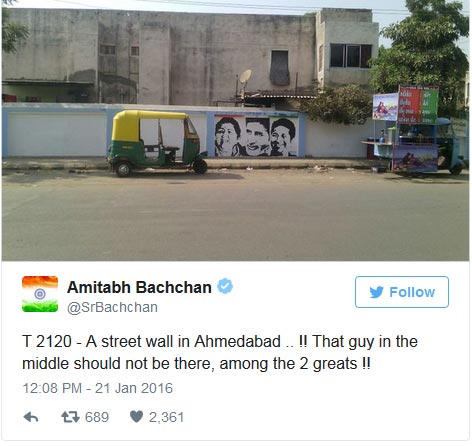 Thousands of his fans replied to Big B's tweet, stating that he very much deserved to be a part of that picture.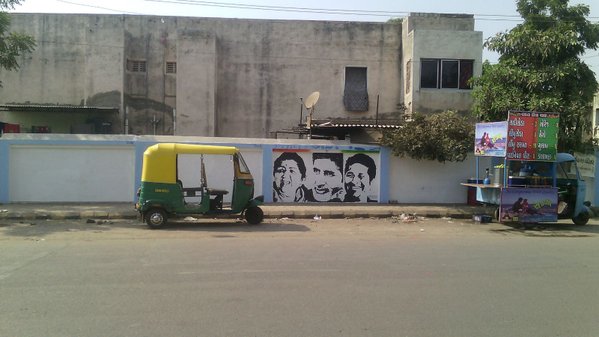 The God of Cricker, Sachin was touched by Big B's generosity and replied to his tweet saying, "There is only one guy who is now referred as 'former'! Inspirational and timeless."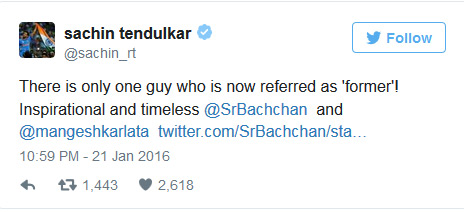 Sachin retired from all forms of cricket in November 2013 leaving a hole in his fans' hearts.
While we are overwhelmed by the senior Bachchan's modesty, he was being unfair to himself by saying he doesn't deserve a place on that street art. The superstar of the millennium has given India movies which are etched on the memories of cine buffs.
Well, after this sweet exchange between these two legends, we are sure Lata Mangeshkar too will respond to it. We will tell you when it happens.