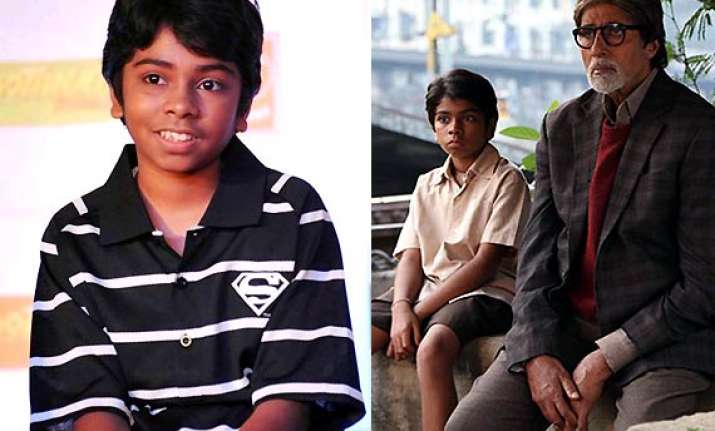 Mumbai: Amitabh Bachchan is himself a part of "Bhoothnath Returns", but the megastar says child talent Parth Bhalerao is the film's hero.
He calls the little boy a "commensurate performer", who left even seasoned professionals behind with his performance.
In an interview, Big B spoke about the movie, his experience and his future projects. Excerpts:
Q.
Another film "Bhoothnath Returns" (BR) is on release. This time your co-star is a child actor. From the time you sang "Mere paas aao" in "Mr. Natwarlal", you've shared a very special rapport with your young fans.
A.
'Child is the Father of the Man', said Williams Wordsworth, and not without reason! Yes, working with children has been a wonderful experience. They are unpredictable and spontaneous, completely innovative and a joy to be with. Parth, who plays the little boy in "Bhoothnath Returns" is a commensurate performer, a mature artist and the hero of the film. Even seasoned professionals sometimes are unable to convincingly go through the gamut of emotions that this boy has in BR. He is an exceptional young man.