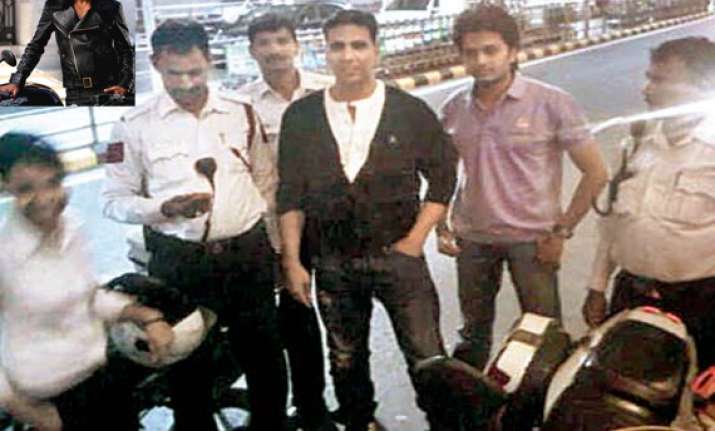 Mumbai, March 29: Bollywood star Akshay Kumar did what he used to don on the screen, says a media report.
In order to catch a flight to Mumbai, Akshay, who was confronted with chaotic traffic outside a Gurgaon mall, flagged down a cop, took him as pillion rider, and went stratight to Delhi airport, just in time to catch the flight.
Akshay had only two hours remaining for him to reach the Delhi airport to catch the Mumbai flight.
Akshay was in Gurgaon to promote his upcoming multi-starrer. 
Akki made sure no traffic rules were broken, as he even borrowed the cop's helmet to wear on the way.
The report quotes a source:  "Once he reached there, the RTO Inspector requested for a picture with the actor and Riteish Deshmukh (his co-star), who was already there as he had left earlier."