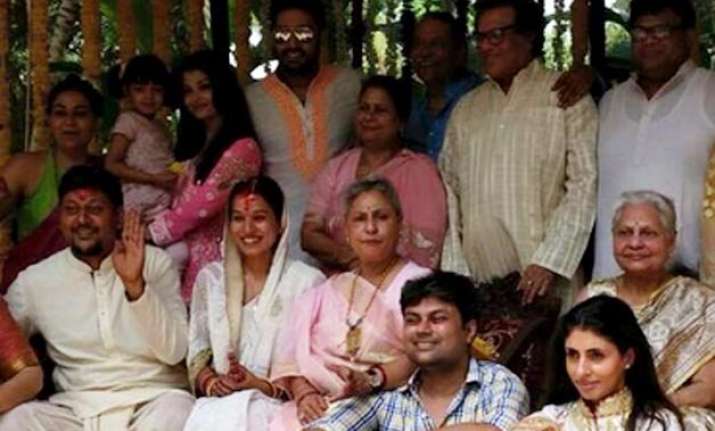 New Delhi: Bollywood superstar Amitabh Bachchan who has been honoured by the Egyptian Academy of Arts must be happy but he's missing the real fun. Yes! The entire family including daughter Shweta Bahchchan is having a gala time at a family wedding.
According to reports, Abhishek and Aishwarya attended a family wedding with Aaradhya Bachchan, Jaya Bachchan and Shweta Bachchan-Nanda but the Sr Bachchan aka Amitabh was missing.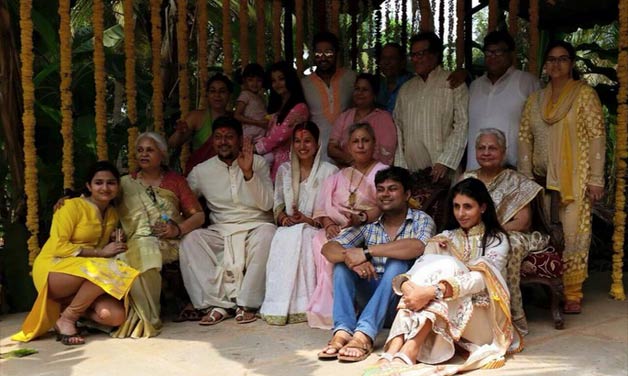 The entire family also gathered to get a family photograph clicked.
At work front, Abhishek is busy working on Umnesh Shukla's 'All Is Well', while wife Aishwarya is getting ready for her comeback film 'Jazbaa'. Big B is in Egypt these days. Along with a photograph, the 72-year-old tweeted: "Prestigious Academy of Art in Cairo, decorates me a Hon Doctorate... humbled and honoured. First for India!!"