Follow us on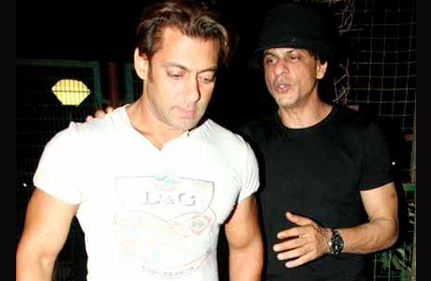 Learning lessons from Shahrukh Khan episode, Bollywood star
Salman Khan
has cancelled his upcoming trip to New York to promote his latest movie "Wanted", besides participating in the auction of his personal paintings to raise funds for his charity.  
Organisers and promoters associated with the event cited Shahrukh Khan's episode at Newark Airport early this month, where he was questioned by immigration officials and taken for a second screening, as a major reason for Salman to cancel his New York trip scheduled in early September.  
The event was scheduled for September 3 in New York. 
The promoters were also in talks with local organisers in cities like Chicago, Houston and Dallas for his other events.  
"However, after the Shahrukh Khan event, Salman informed us that he would not like to take the risk of coming to the US at this point," an informed source involved with the planning and organising the September 3 event told PTI.  
It is understood that Salman's decision was also propelled by what his aid alleged "the hard time" being given by the US Consulate in Mumbai in approving the visa of his close associates, including one of his family members, whom Salman wanted to bring along with on this promotional trip.